Daniel Craig Drops in for New 'Skyfall' Poster

The new poster for Skyfall is much like James Bond himself: straight-forward and sleek. Shaken, not stirred. In fact, the poster for the hotly anticipated Sam Mendes caper proves just how iconic the secret agent man is by putting Daniel Craig's Bond gliding across the very bottom of the image in a sharp suit, looking as cool and calm (even with a gun) as ever. 
With
Skyfall
in big, bold letters and the classic 007 logo underneath, the clean, no-frills poster — much like they did a few months ago with the
first poster
for the twenty-third Bond film — requires no explosions, no menacing villains, no Bond girls, no tag lines (instead, simply a helpful reminder of that impending November 9 release date). Just Bond. James Bond. Check out the
Skyfall
poster, which takes the less-is-more approach to a larger than life action hero, below.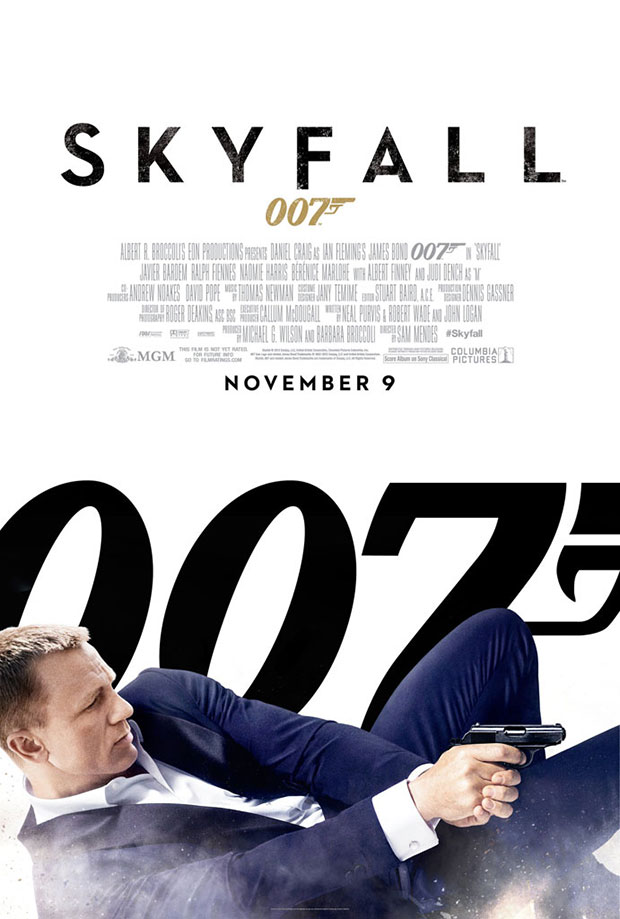 [Photo Credit: Columbia Pictures] 
More: