Daniel Craig, Sam Mendes and More: How 'Skyfall' Regenerates James Bond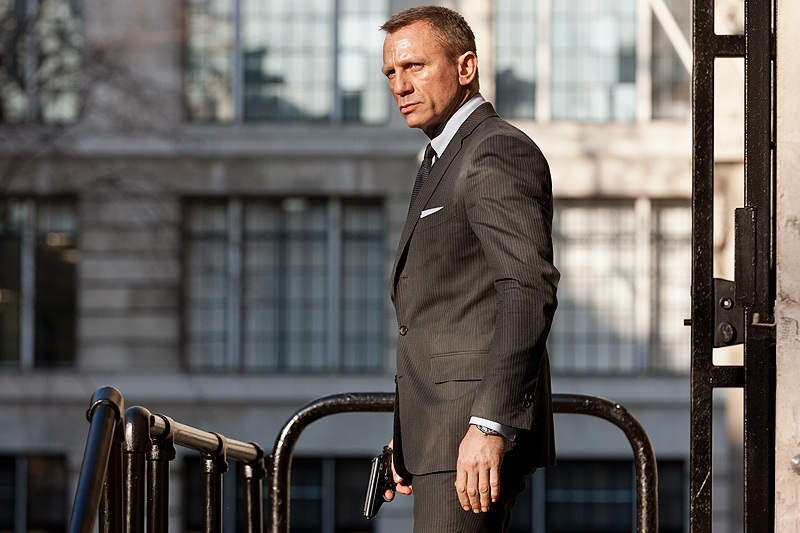 When Skyfall — the 23rd installment of the acclaimed James Bond franchise — was finally on the brink of moving forward, series mastermind Barbara Broccoli recalled the wise words of her father, Albert R. Broccoli (who brought Dr. No, the very first Bond movie, to screen). "Whenever your get stuck, go back to Fleming. Capture the essence of Ian Fleming." The adage had worked before — 2006's Casino Royale was the first Bond movie in twenty years to be adapted from one of Fleming's source material and, with the help of star Daniel Craig, breathed new life into the franchise. While Skyfall isn't based directly on one of Fleming's novels, Broccoli, director Sam Mendes and the rest of the cast all agree the books have attitude, and the key to a great Bond is staying faithful to that tone. Bringing back Daniel Craig as your 007 makes the job a little easier.
In a roundtable interview on set in Istanbul, Turkey, Mendes elaborated on his attachment to the latest direction of Bond. "The approach went back again with Casino Royale. We don't need Q, we don't need Moneypenny. Back to basics. Trust that he's interesting enough to hold our attention. There's enough that's real about him. He's being affected by what's happening in the story instead of just cruising through it." Mendes' goal is to return to the franchise's roots, before Bond shifted its goals from character storytelling to action flick. "My favorite is From Russia with Love. For me, the movies divide around into two around about Moonraker. Moonraker is when the movies became an action adventure spectacle. Pre that, they're more like thrillers with a great sequence thrown in. The fight on the train in From Russia with Love or the boat chase in Live or Let Die, but fundamentally they're structured like thrillers."
Having previously worked with star Craig on Road to Perdition, Mendes and the returning 007 had a rapport that allowed them to crack a distinct story for Bond, even through the thick and thin of home studio MGM's fluctuating financial status. "[Sam and I] were in continued conversation, really," Craig explained. "Once Sam agreed to do it. Strangely enough, we weren't supposed to talk to each other. We were very excited about it. Sam was re-reading the Ian Flemings and it was a chance for me to re-read them."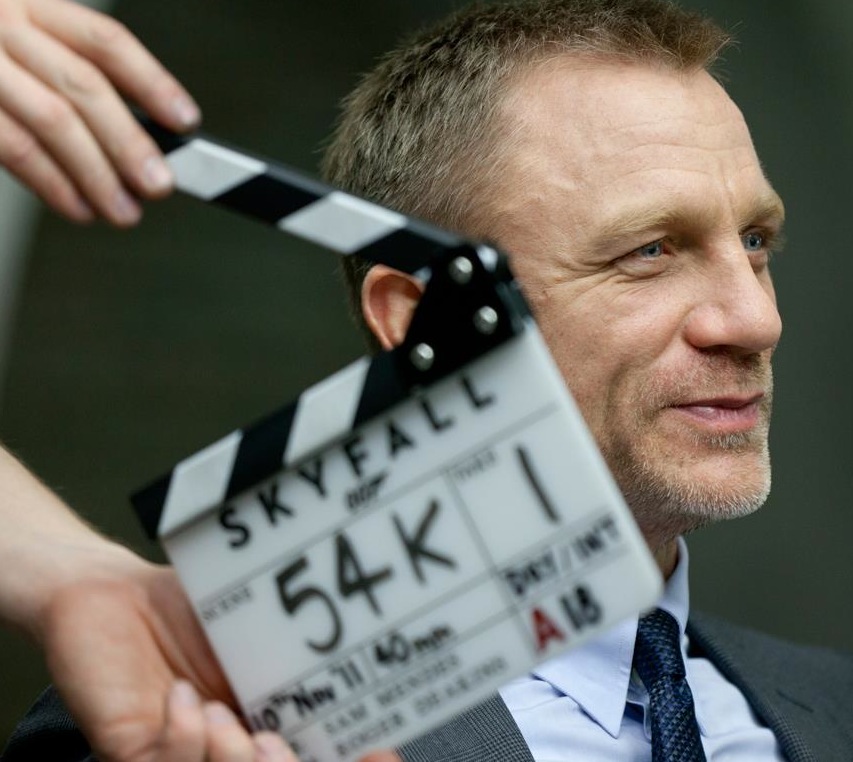 The behind-the-scenes business drama turned out to be a godsend for the creative team. "MGM delay allowed us time to think about story," Mendes said. "In that time, Daniel was able to articulate the areas of the characters. John Logan was able to assimilate information from Daniel and I and put it into this one document. Make it not feel [like] the work of a committee."
The script, written by returning Bond screenwriters Neal Purvis and Robert Wade, received added gravitas from Oscar-nominated writer John Logan (The Aviator, Hugo). Naomie Harris, who plays James Bond's MI6 co-worker Eve in Skyfall, was particularly wowed by Logan's improvements. "We had a fantastic script when I signed on to do the movie, then John Logan came on later and reworked things. I didn't think it could get better, but it did. He has the Midas touch. [There's] a lot more humor. It just seemed in keeping with the feel of a classic Bond movie." The gritty, reality-driven Casino Royale and Quantum of Solace were light on the laughs that peppered the previous 40 years of Bond history, but if there's a detectable difference between Skyfall, it's an urgency for 007's wry perspective. Craig explained, "Humor comes more out of a situation than it does out of gag lines. We've got some very funny lines in the movie, but who knows how the audience will find them. I remember in Casino there were some lines that we didn't think were particularly funny, but the audience really got a hold of. I'm just looking forward to showing it to an audience, and showing the dialogue we have and the situations we have to the audience. I think there are some funny moments, but I have a very dark humor." Harris suggests that many of the laughs stem from Bond relearning that he even has a sense of humor. "[A lot of the comedy] is his wit and getting his wit back. Situational humor as well. It's just interesting to see a scene that seems so serious and see how John can add something outside of it or a specific line that turns the scene on its head."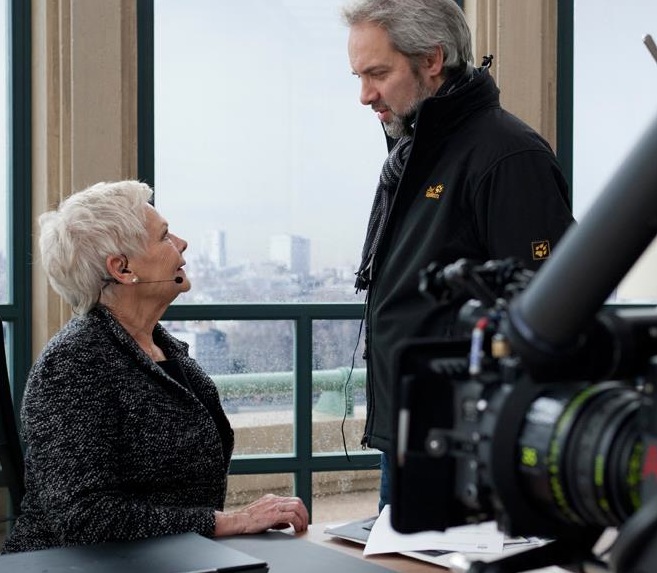 The cast kept mum while speaking to press in Istanbul, but details of the film's larger arc echo the "back to Fleming" mantra. "It's going back to the grassroots of MI6," Harris suggested. What actually happens is MI6 becomes threatened because M's [played by Judi Dench] past comes to haunt her and the whole physical structure of MI6 is destroyed. For me, it's like the rebirthing of the whole Bond franchise. It has much darker elements, which they also infused with a bit of humor as well, but with Casino Royale, it was following the trajectory of the old Bond. But with this, it really does feel like a Big Bang, the next step in the evolution of Bond." Mendes is eager to capture that darkness. Hinting at what kind of grinder he's created for Bond, Mendes delved into his favorite scene of the modern series. "That torture scene in Casino Royale — it's pretty vicious. You can't imagine it happening to Pierce Brosnan or Roger Moore. It was a shock, but it reminded you of the true darkness that had been in the Fleming novels."
With fresh faces continually stepping in to the director's chair, the Bond series has been graced with a variety of visions and styles. Mendes is set to continue the trend, bringing on one of the highest-regarded Director of Photographies currently working in the business: Roger Deakins. The eye behind such films as No Country for Old Men andThe Assassination of Jesse James, Deakins takes Bond into the digital age. Mendes promises his darker tone will bleed directly over to the physical look of the movie. "I've worked with Roger twice [on Jarhead and Revolutionary Road], so I feel very comfortable in that relationship. There's a shorthand. You look at each other and know what you're thinking. He's a true artist. Right from the start of directing, I realized the most important two relationships were with my leading actors and the director of photography. You'll see in the teaser trailer that it has a very distinct look that does have elements of noir and British '60s. It's very English — a lot is set in England."
Teaser trailer, Mr. Mendes? Previewed at this year's CinemaCon, our first look of Skyfall should be right around the corner. But Craig wants you to be open-minded when you check it out. "The teaser is just that, a teaser, and it represents a very, very small part of the movie. When you're making a teaser, you want to show a part of the movie and leave a lot to be desired. What the teaser has done incredibly well is show there's a lot of content in the movie."
Daniel Craig: carrying a license to kill us with anticipation.
Skyfall hits theaters November 9, 2012.
="font-style:>
More:
Skyfall: Hollywood.com Visits the Set of Bond's Latest Mission
Bond Is Back! Daniel Craig in 'Skyfall' Action — PICS