Daniel Craig Signs for 2 More Bond Films, Stocks Up on Olives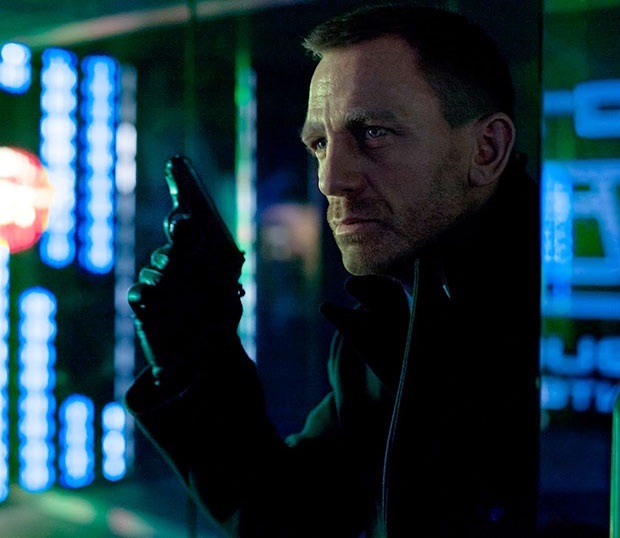 Agent 007 won't be changing faces for at least another couple of movies: Deadline reports that Daniel Craig, who has so far played James Bond in Casino Royale and Quantum of Solace and has Skyfall on the way, has signed on for two more pictures in the franchise. This will place him just one film short of Sean Connery, the big screen's original (and most iconic) incarnation of the secret agent.
Ranking with the largest number of Bond movies is Roger Moore, with seven (spanning from 1973's Live and Let Die to 1985's A View to Kill). Sony Pictures, the studio behind all three of Craig's Bond flicks, will be involved along with MGM in the production of his forthcoming features. Craig's first turn as the action hero came in 2006. If he continues on past the denoted two movies, he might take the title of actor who has placed Bond in the highest number of features (and, if this continues past 2018, for the greatest span of years).
Skyfall releases on Nov. 9.
[Photo Credit: Columbia Pictures]
More:
Michael Fassbender as James Bond: The Trailer!
'Skyfall': Daniel Craig Turns James Bond into a Hell's Angel — PIC