Daniel Radcliffe Looks Terrified in Post-Potter Flick 'Woman in Black'
I had the opportunity to meet Daniel Radcliffe in London on the set of Harry Potter and the Deathly Hallows – Part 1. When we were discussing his future projects, I joked that I assumed he'd be avoiding movies that would require him to wear glasses (for obvious, Potter-related reasons). He told me that that was 100% his plan.
Apparently, Radcliffe wasn't kidding. He appears to have gotten away without any spectacles for his latest film, The Woman in Black, a remake of 1989 horror film, sees the former boy wizard as a man who crosses paths with an angry ghost looking to take revenge on the living. Not as friendly as those translucent kooks who hovered the halls of Hogwarts, that's for sure.
The first image from the movie has premiered online, and while it doesn't give us too much information about the movie, we do get to see Potter all dressed up in a three piece suit and looking quite…frightened. Looks like a good sign—if anything, the young actor needs a movie to convince the world he's more than just Harry Potter and a creepy horror flick might be the perfect solution.
That said, even if he was sporting his signature glasses, we'd still be pumped for this one. Nothing like a good ol' fashioned scare.
Check out the photo below and click it to find even more Daniel Radcliffe snapshots.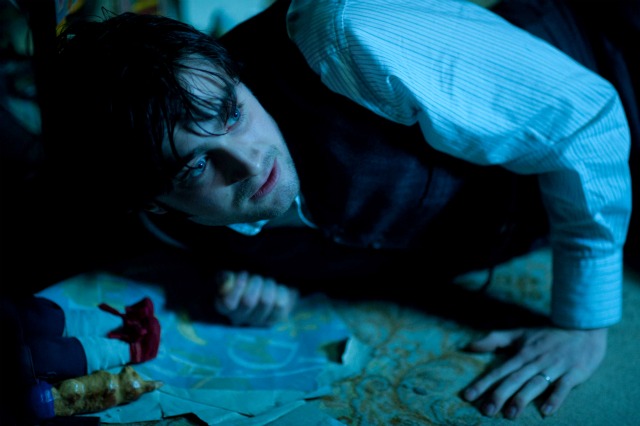 Source: HitFix