'Dark Knight Rises' at MTV Movie Awards: All Hell Breaks Loose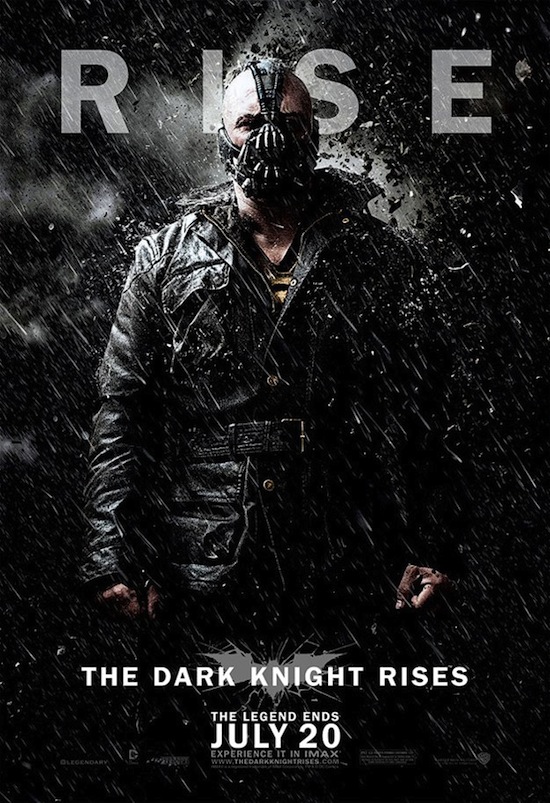 "What do you know about him?"
"You should as afraid of him as I am."
Cue: menacing shot of bad guy Bane.
There's been no shortage of footage from the upcoming The Dark Knight Rises in the past few weeks, but that doesn't mean the whole movie has been laid out. Far from it. Every passing trailer and TV spot for the latest installment of Christopher Nolan's Batman franchise has been about mood, a sense of dread that builds in anticipation of a hero confronting his ultimate adversary. For Bruce Wayne in The Dark Knight Rises, that opponent is the muscled hellbeast Bane, a muffled terrorist who strikes fear into the hearts of those who cross his path — even a crafty criminal like Catwoman.
In a new clip that played exclusively on Sunday night's MTV Movie Awards, Bane's full power is on display, from large scale attacks to raw, powerhouse beatings. In the epic montage, Catwoman (Anne Hathaway) tells cop John Blake (Joseph Gordon-Levitt) that she may be on the run, but the police aren't exactly her biggest threat. The footage cuts to Bane (Tom Hardy) in his underground lair, where Catwoman says, "Don't be shy." Oh, he won't be. From there, it's a mishmash of shots from the film: an exploding stock trading floor, a pile of beat-up old cars, pillars of smoking rising from Gotham City, an exploding bridge, Batman swooping into action with his Batplane and, eventually, Bats and Bane duking it out.
Who knows what the heck it all means. As much of the movie that we've seen in released, action-filled sequences, there's plenty still shrouded in secrecy. We've seen little of Marion Cotillard's Miranda Tate (who may be more than meets the eye), none of Josh Pence's Young Ra's Al Ghul, none of Juno Temple's Holly Robinson. How do all these characters fit into the grand scheme of things? Don't expect too many hints — there has to be a reason to see the movie in theaters, after all.
The MTV Movie Awards footage isn't available online, but keep your eyes pealed on this page for updates. The Dark Knight Rises crescendos on July 20.
Follow Matt Patches on Twitter @misterpatches
More:
Christopher Nolan Was 'Nervous' About Adding Catwoman to 'Dark Knight Rises'
Dark Knight Rises Poster Frenzy Continues: More Action, More Destruction
Dark Knight Rises TV Spots: Fixing The Dark Knight Problem
[Photo Credit: Warner Bros. Pictures ]