'Dark Knight Rises' 'Homeland', 'Louie' Land On AFI's 2012 Best Of Lists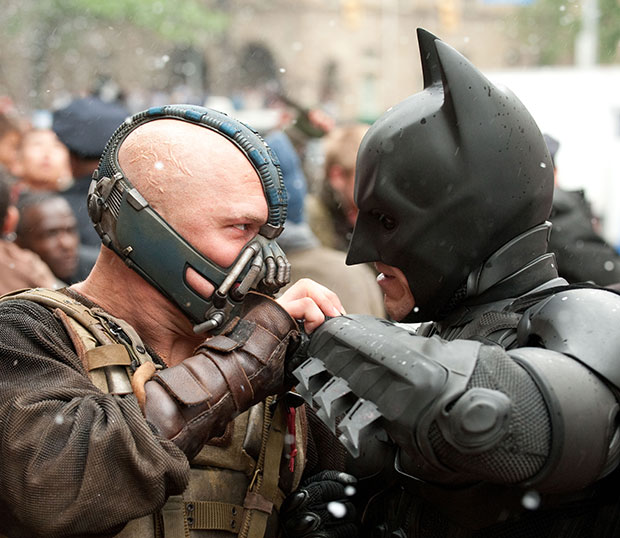 Could The Dark Knight Rises earn a Best Picture nomination and make up for its predecessor's egregious snub in 2008? While there's some heavy competition this year (the jam-packed 2012 is certainly no predictable, dull 2011) the summer blockbuster could earn a slot. The finale in Christopher Nolan's superhero saga landed on American Film Institute's 2012 Movies of the Year list. 
Elsewhere, for a movie with zero right there in the title,
Zero Dark Thirty
is winding up on a whole lot of top 10 lists.
Kathryn Bigelow
's engrossing military drama about the hunt for and eventual capture of Osama bin Laden has also found its way onto AFI's. While the film is a Best Picture frontrunner, it's far from a sure thing thanks to 
Lincoln
,
Argo
, 
Les Misérables
, and quite possibly,
The Dark Knight Rises
, all of which made AFI's list and are hot on its tail. Check out the entire list, which includes most of this year's usual suspects, here: 
AFI's Movies of the Year: 
Argo 
Beasts of the Southern Wild
The Dark Knight Rises
Django Unchained
Les Misérables
Life of Pi
Lincoln
Moonrise Kingdom 
Silver Linings Playbook 
Zero Dark Thirty 
AFI, which will reward their winners at a luncheon in Los Angeles on January 11, 2013, also made their choices for the top television shows of the past year. Like their movies list, television was a veritable mix of wildly popular fan favorites like
Homeland
,
Game of Thrones
, and
The Walking Dead
and critical darlings such as
Louie
and
Mad Men
. See the rest of the best below: 
AFI's TV Programs of the Year:  
American Horror Story
Breaking Bad
Game Change
Game of Thrones
Girls
Homeland
Louie
Mad Men
Modern Family 
The Walking Dead