'Dark Knight Rises': Possible Spoilers, But So Much Action — TRAILER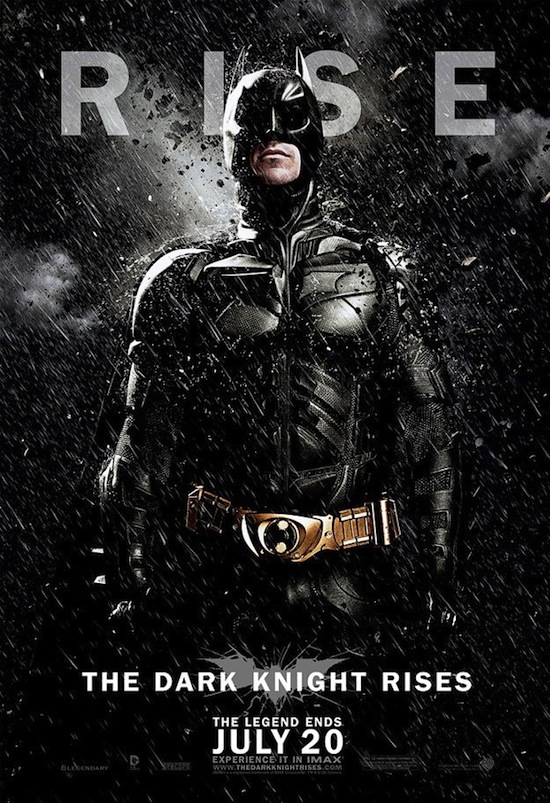 As Christopher Nolan recently confirmed, The Dark Knight Rises will be his final stab at the Batman universe. Thus, it's none too surprising that it seems like the visionary will be rounding out his superhero series with the highest quantity and caliber of explosions, fire, property damage, public riots, plane crashes, and speech impediments imaginable.
The newest trailer for TDKR does not skimp on the action. In the brief two-and-a-quarter-minute-long video, fans can see the residents of Gotham go bananas over the brimming apocalypse of human degradation threatening to overtake their not-so-fair city. Amid all the hullabaloo, it is the softer moments that give promise to Nolan's conclusive episode. Wistful police officer John Blake (Joseph Gordon-Levitt) speaking to a young boy, hoping for the return of their masked hero. Bruce Wayne (Christian Bale) chatting with Wayne Industries' Lucius Fox (Morgan Freeman) and father figure Alfred Pennyworth (Michael Caine) upon returning to his old life after an extended hiatus. And then Selina Kyle (Anne Hathaway) steals the Batmobile, and we're back in the heat of things.
Granted, TDKR isn't going to be as hectic and frenzied as the trailer might let on. The film will no doubt be a thoughtful compilation of this trailer's deeper, more pensive moments, and the exciting demolition. Check out the new trailer, and let us know what your hopes are for the third chapter of Nolan's Batman story.
[Photo Credit: Warner Bros.]
More:
'Dark Knight Rises': Batman Wants Back in the Game — VIDEO
'Dark Knight Rises' at MTV Movie Awards: All Hell Breaks Loose
Christopher Nolan Was 'Nervous' About Adding Catwoman to 'Dark Knight Rises'