Dark Knight Rises Prologue Attached to Mission: Impossible – Ghost Protocol IMAX Screenings?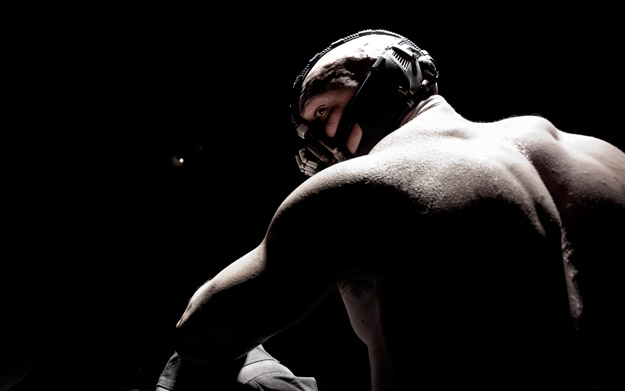 Back in 2007, I was lucky enough to see Will Smith's I Am Legend in IMAX, my first real time seeing a Hollywood blockbuster on the big, big screen. That said, my favorite part of the viewing experience wasn't any scene in the movie (sorry, Will), it was nabbing an exclusive look at the opening scene of The Dark Knight. Having actually shot the Joker bank robbery scene with IMAX cameras, the moment was an unmatched spectacle.
So it shouldn't come as much of a surprise that Warner Bros. may try their hand at something similar with the sequel, The Dark Knight Rises. Unnamed sources reveal to SlashFilm that an eight-minute prologue to TDKR will be attached to IMAX screenings of Mission: Impossible – Ghost Protocol, which hits theaters early on December 16.
Details on what the scene will depict are non-existent but if "prologue" aspect of the rumors are true, then the scene might be see something similar to The Dark Knight Rises. An introduction to the villainous Bane, perhaps? Whatever it is, expect it to be a scene shot and designed for IMAX. In other words, visually extraordinary.
The Dark Knight Rises hits theaters July 20, 2012. Watch the trailer below!
="font-style:>