'Dark Knight Rises' Set Videos Reveal New Vehicles in Action

If someone said, "We have a new thirteen minute video showcasing a scarf Tom Hardy might wear in The Dark Knight Rises," I'd watch it. In entirety. On loop. Luckily, the videos here are slightly more invigorating than that. Take a look at a handful of new vehicles from the movie, Anne Hathaway in costume as Selina Kyle, and a Batwing explosion. The first embed is actually six minutes from The Dark Knight Rises' score: the perfect ominous musical backdrop for checking out the rest of the primarily silent videos.
Pumped up yet? Yes. You are.
Click the below photo of Anne Hathaway as Selina Kyle/Catwoman to see more photos of Hathaway.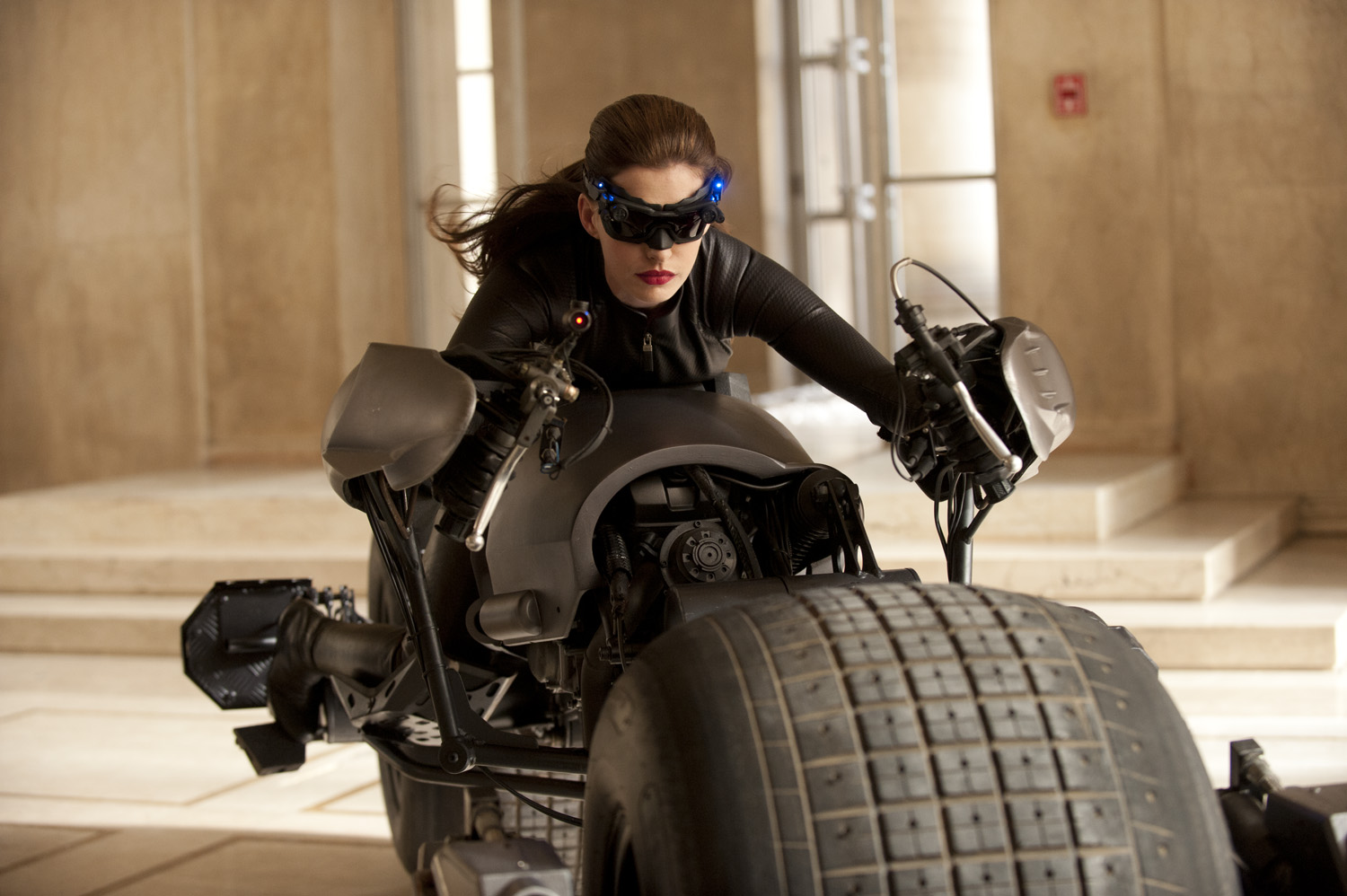 Source: Comingsoon, Comingsoon