'Dark Knight Rises': Wait, Thomas Lennon Is In It?!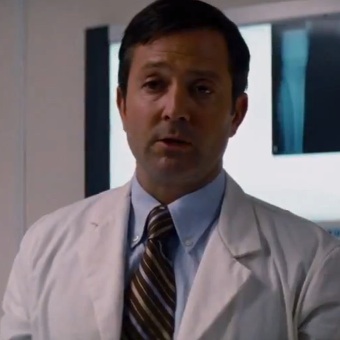 Someone needs to be fired. ASAP.
The final installment to Christopher Nolan's Batman trilogy The Dark Knight Rises has given its doting public a whole lot of promotional material. We've seen Christian Bale, Tom Hardy, Anne Hathway, and Joseph Gordon-Levitt. We've seen Batmobiles, airplanes exploding, and cities crumbling. But for some God forsaken reason, whoever is in charge of putting together the promotional material for the movie has neglected to include one very life-affirming factor: Thomas Lennon is in this movie.
Yes, Thomas Lennon, as in Lt. Jim Dangle of Reno 911!. One of the strongest comic components in movies like I Love You, Man and Bad Teacher. The guy who is so good at adding an uncomfortable presence to any room he enters, that you would actually have to admit he'd fit right in in Gotham City… that is, if this wasn't one of the strangest bits of news ever.
And one of the most wonderful. Watch the new video below to see proof that the great Thomas Patrick Lennon is indeed featured in The Dark Knight Rises, playing a doctor who treats the wear and tear endured by superhero Bruce Wayne… or is he? Think about it. This has been kept a big secret. Could Lennon's role actually be much more grand and significant than just a one off physician? Could Thomas Lennon, in fact, be playing… THE RIDDLER? Probably not. But catch TDKR in theaters Friday, July 20 to find out!
More:
Could 'Dark Knight Rises' Win Best Picture Oscar?
'The Dark Knight Rises' Notes Stoke Possible John Blake/Batman Connection
Full 'The Dark Knight Rises' Soundtrack Now Streaming — And We've Broken It Down