'Dark Shadows' Trailer: Johnny Depp Rises from Dead, Hits on Eva Green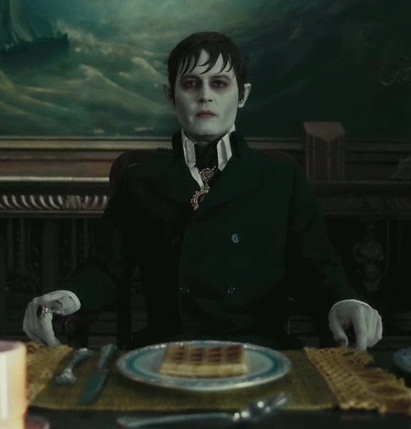 Tim Burton generally does best when he is working on his own, original ideas. Two of his most recent adaptations Alice in Wonderland and Charlie and the Chocolate Factory were not well-received by fans of the originals—although his take on Sweeney Todd was a bit more well-crafted. Considering all this, and his 2001 Planet of the Apes debacle, a just aversion to Burton adaptations has spread.
But he might be about to break the trend. Burton's new film, Dark Shadows, is an adaptation of a TV series of the same name. Actually, two TV series (the original from 1966 and its remake from 1991). The show's limited notoriety probably lends well to the trailer; to many of us, the idea is original. Burton casts his muse Johnny Depp as a Victorian era noble vampire who rises from the grave in the 20th century to revisit his family estate. His descendants (including Eva Green, Michelle Pfeiffer, Chloe Moretz, and a family shrink played by Helena Bonham Carter) are not quite what he expected: eccentric and inadequate…although the never-see-the-sun skin tones mark a family resemblance.
Through the trailer, a vampire Depp adapts to modern life and to his family's company, opting for a lot of that classic macabre, oddball Burton humor that worked so well in his earlier films. This is probably because he's setting the tone in a world where it is appropriate. Alice in Wonderland and Charlie and the Chocolate Factory aren't stories inherently conducive to the Burton sensibility. But Dark Shadows absolutely is. And it looks to pay off.
Dark Shadows comes into the light May 11.