WWE Wrestler Dave Bautista Will Be Green and Mean in Marvel's 'Guardians of the Galaxy'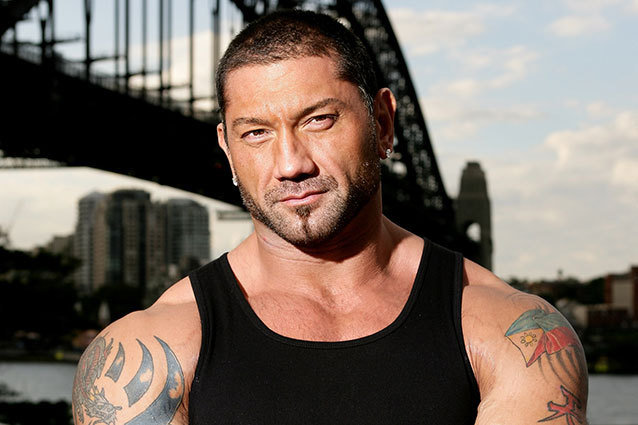 When looking to cast a giant green alien death machine with more muscle than tolerence, the pool of actors to choose from is, well, small. It totally makes sense that Marvel Studios went to the WWE when looking for someone to play Drax the Destroyer for their upcoming Guardians of the Galaxy flick. After all those powerhouses have the muscle and they're some of the greatest soap opera actors of our time! The green stuff, well, that's what makeup is for.
According to The Hollywood Reporter, Marvel added Dave Bautista to the cast as Drax, a green ball of rage with a giant sword that is bent on destroying Thanos, the purple villain we all saw at the end of The Avengers. Well, not the end the end, the bonus ending in the credits. No, not the one where they were sitting around in the diner, the one before that. Man, these endings get so confusing.
RELATED: Chris Pratt to Star in 'Guardians of the Galaxy'
The only other major casting of the band of misfits trying to stop an intergalactic war is the inspired choice of Parks and Recreation's Chris Pratt as their leader Peter Quill. This seems to be another perfect choice for the part. Now, what are they going to do about Groot, the walking tree? Well, the Ents haven't been doing much since Lord of the Rings ended…. 
Follow Brian Moylan on Twitter @BrianJMoylan
[Photo Credit: Don Arnold/WireImage]
---
You Might Also Like:


Topanga's Revealing Lingerie Shoot: Hello '90s!


Stars Who Have Lost Roles For Being Too Hot (Celebuzz)