'Dawn of the Planet of the Apes' Grabs Director Matt Reeves (With Its Opposable Thumbs).

There might be concern that the developing followup to Rise of the Planet of the Apes will fall short of Summer 2011's surprise hit. Director Rupert Wyatt was on board to helm the sequel, Dawn of the Planet of the Apes, until recently — as he is wont to do, our Movies Editor Matt Patches assembled a collection of potentials worthy of usurping Wyatt's directorial position. Now, The Hollywood Reporter reveals that Matt Reeves is taking the reigns on Dawn.
Reeves is most famously responsible for the frequently-discussed (with varying degrees of reverence) science-fiction/horror movie Cloverfield, and the 2010 horror-drama Let Me In. Reeves also co-created and wrote for the cult classic television drama Felicity, exhibiting a skill beyond the horror genre to which his film career of late has stuck. Wyatt's Rise of the Planet of the Apes certainly traverses into the motifs of sci-fi and horror, but is more than anything else a dramatic story about central ape Caesar.
Hopefully, Reeves can instill Dawn with the same vivacious character and depth that we found in Rise — so long as the same mind is paid to developing the story of the focal characters, rather than opting for impressive high-stakes adventure thrills, then we could be in for a worthy sequel.
[Photo Credit: 20th Century Fox]
More:
'Skyfall': Dive in with Daniel Craig for Bond's Underwater Action Scene — VIDEO
Johnny Depp Is Not in Wes Anderson's Upcoming 'The Grand Budapest Hotel'
'Looper': A Spoiler-Filled Look at the Film's Ending
From Our Partners: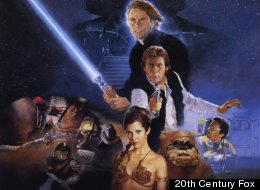 Star Wars Infographic: The Complete Luke Skywalker Story (PHOTOS)
(Moviefone)

(Moviefone)