Get Excited for the Adorable New 'Calvin and Hobbes' Documentary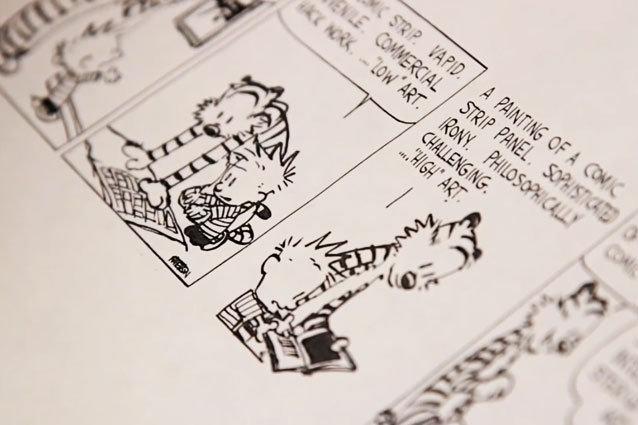 Fingerprint
"I've never met anyone who doesn't like Calvin and Hobbes." This statement from the new trailer for Dear Mr. Watterson rings true, and it shows why this affectionate documentary about the famous comic strip is bound to strike a chord in the hearts of many. The film is about the creation and legacy of the comic, and it features everyone from those who worked on the strip to its most ardent fans. However, though the title addresses the famously reclusive creator of Calvin and Hobbes, it won't feature Bill Watterson himself. 
"Our choice not to pursue Watterson for an interview was the right fit for our film," director Joel Allen Schroeder said in an interview with Salon. But any attempt would have probably been in vain anyway – Watterson has seldom spoken about his fantastic creation.
The documentary began as a Kickstarter campaign in 2009, and has since gathered steam, now beginning to appear at independent film festivals. On November 15th, the film will be released to the public at select theaters and as a digital download. What should we do in preparation for the film? Pre-order the film here, download some footage and a song from the gorgeously cheerful soundtrack, watch the two trailers below, and if it snows, make some snowmen, Calvin-style .