Deborah Ann Woll, Hailee Steinfeld and Dave Franco Tapped for 'Rosaline'
Youth is wasted on the young. That is only marginally relevant to the story at hand, but it's worth pontificating. But I DARE you to pontificate this: it was announced a little while back that Fox was developing a film adaptation to Rebecca Serle's novel When You Were Mine, about the jilted lover of one of Shakespeare's* most iconic heroes, Romeo. The film will be called Rosaline (the name of the character in question).
The most recent news revolving around this pic is that Fox is reaching for three young stars to play Rosaline, Juliet and Romeo: True Blood's Deborah Ann Woll, True Grit's Hailee Steinfeld, and Our True Lies' (that was an episode of Scrubs' med school season, on which this guy was one of the leads) Dave Franco. If these kids spend all their time out of school, making movies, someone's going to have to call the true-ant officer.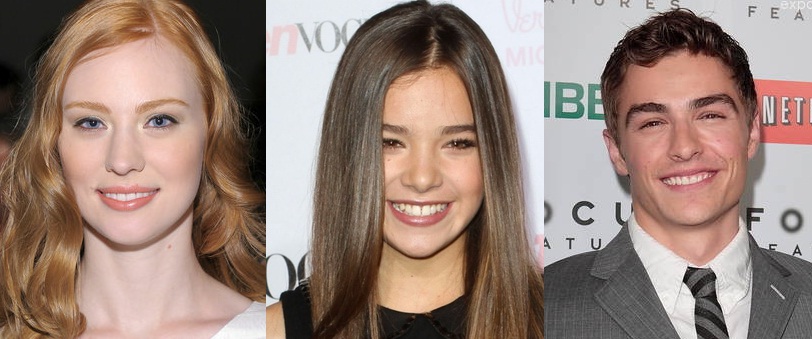 If you'd kindly agree to gloss over that…it had recently been announced that either Kiera Knightley or Lily Collins would take the titular role in Rosaline. Well, they won't. You'll have to deal with that. But in all honesty, Woll will likely be able to bring a unique freshness to the lead role of Rosaline, from whose perspective this new, interesting take on Shakespeare's* Romeo and Juliet will be told. Steinfeld and Franco will play the star-crossed lovers. And since you're probably thinking, "Hailee Steinfeld will be an incredible Juliet," (seriously—she will), you can cheer the fact that she'll also be playing the role in the upcoming Carlo Carlei Romeo and Juliet adaptation. If she goes up against herself at the Academy Awards with nominations for both roles, I am going to throw the world's biggest Oscar party. Celebrating what, I'm not sure.
Finally, Dave Franco as Romeo. The even Francoier of the two brothers has a certain panache, a certain chutzpah, a certain machismo…a certain omnilingual quality that is befitting of a Shakespearean* hero. The age difference between him and the very young Steinfeld might make things a little creepy, but just keep your mind set on that Oscar party.
*?
Source: Variety