Dennis Quaid Makes Us Feel Good in Exclusive Clip from 'Footloose' Blu-ray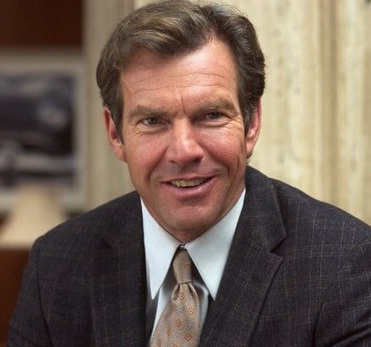 If you like Footloose, but you're one of those people who actually thinks the dancing kids are the bad guys, then you'll love this new exclusive clip from the Footloose Blu-ray! The scene is a tender expression of what really drives the movie—the small-town setting, instilled with the inherent love of your fellow man. 
Dennis Quaid
, who plays Reverend Shaw Moore, a role
originated in 1984
by
John Lithgow
, speaks sincerely of his appreciation of the small-town values his character so adamantly works to protect against all that reckless dancing. Check out the clip below to feel nostalgic for the good old days, then call your grandmother, and
then
 hustle out (cautiously, of course) and pick up the
Footloose
Blu-ray, available in stores March 6 with
a bunch of nifty special features
.