Learn About the Insane Gadgets of 'Despicable Me 2' in This Exclusive Clip
When it comes to spy movies, there's always one key element that connects the smoothest secret agents to the most bumbling of operatives. No, it's not fancy clothes, exotic locations, or maniacal super villains, but the gadgets. Every movie spy, from James Bond to Inspector Gadget himself, requires an arsenal of high-tech tools in order to carry out their missions. So, when the team behind Despicable Me 2 decided to create a movie spy of their own, one that could take their place with the great secret agents of the silver screen for all of eternity, they made sure to outfit her with the kind of larger-than-life, out-of-this-world gadgets that would make Q rethink his profession. Watch out Bond: Lucy's got a lipstick taser and she isn't afraid to use it.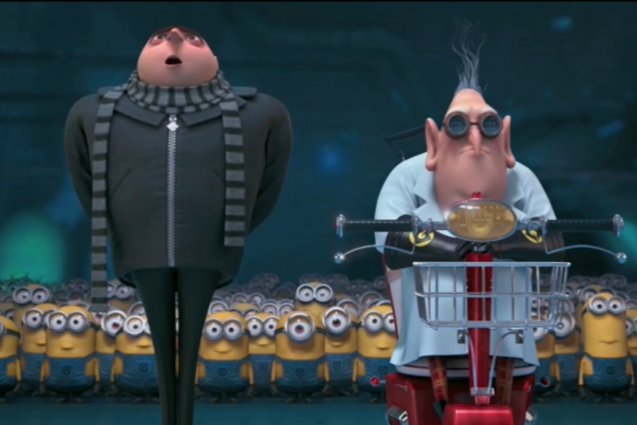 Universal
In this exclusive clip from the Despicable Me 2 Blu-ray, the cast and crew talk about Gru's new sidekick, Lucy, and all of her gadgets. She's got everything from a car that turns into a submarine that turns into a plane to X-ray goggles to a hang-glider that fits conveniently in her sensible clutch, ensuring that no matter what obstacle lay ahead of her, she's got the perfect tool for the job. And if Kristen Wiig is indeed serious about marketing that lipstick taser, the rest of us will be prepared to take out some minions as well. As for Gru? Well… he has an army of fart guns. Maybe he should look into getting a loan from the AVL to upgrade his gadgets. 
You can find out more about Lucy, Gru and their treasure trove of gadgets and gizmos by picking up the Despicable Me 2 DVD and Blu-Ray when they arrive in stores on December 10.