Diablo Cody Updates on 'Sweet Valley High' Musical: 'Nobody Believes Me, But It's Happening'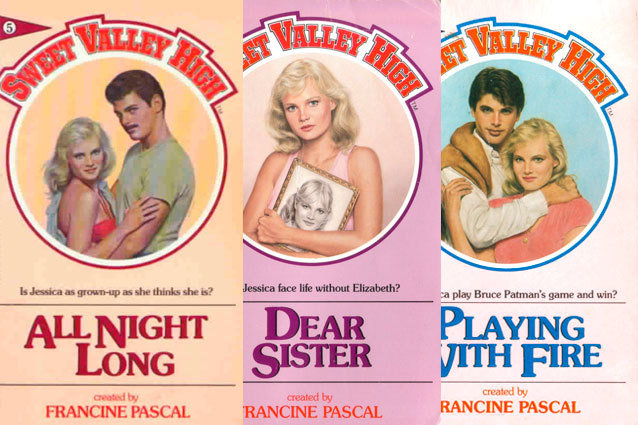 Sweet Valley High is just like any other high school. Everywhere there are hot guys, fast cars, perfect tans, and blinding highlights. And there's never a moment where one of the Wakefield twins isn't dealing with extreme romantic drama. Twin sisters Elizabeth and Jessica were opposites in every way, except in their ability to attract attention. They spend their whole lives fighting each other, and now it seems they've got to fight those who don't believe they're really bringing their young adult drama to the big screen.
RELATED: Julianne Hough Will Befriend Russell Brand in New Diablo Cody Film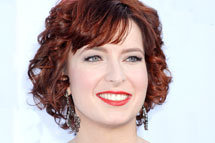 "Sweet Valley High is happening. And nobody believes me, but it's happening," says screenwriter Diablo Cody ( Young Adult). The Oscar-winning screenwriter spoke to Hollywood.com at Barnard College's Women in Hollywood event, which marked the opening night of the annual Athena Film Festival.
But what's the hold-up, lady? You've finished helping put the Evil Dead remake together (something she refers to as "adding a bit of her weirdness"), so where's SVH?
"It's just that when we made the decision to do it as a musical, and write original music, that takes time," she says. "At this point all the musical material is ready, the script is written. We just have to find the perfect director."
Of course, with her focus on finding a director (and the good news is, she's got a "very short" list of folks for the job), she's yet to cast the Wakefield twins themselves. She does, however, have an idea of who she's like to take the role of Bruce, also known as Jessica's one true love. "'ll just say that there's a certain like bad boy teen heartthrob who would be interesting in the role of Bruce," she teases. Go ahead and start theorizing, SVH fans! And keep in mind, that Cody denied eying Twilight hunk Robert Pattinson. "No, but I love him! He's my dream man!" she jokes.
RELATED: Diablo Cody to Adapt 'Sweet Valley High'?
Alright, Wakefield fans, start your theories now. What teen heartthrob do you think Cody is eying for her totally-happening-despite-the-musical-delay adapatation?
Follow Kelsea on Twitter @KelseaStahler
---
From Our Partners:
Justin Bieber Drug and Cheating Rumors?! (Vh1)