Director Alex Proyas To Helm Unwritten 'AMP'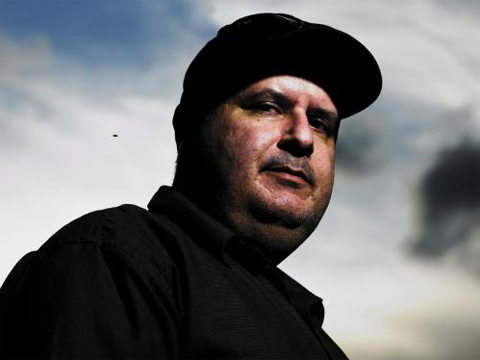 Ok, you know that I like to rag on the film industry for some seemingly stupid ideas, but at the end of the day most of the time they're smart business moves despite the fact that they might leave me, the intellectual consumer, a little peeved. But sometimes they do stuff that is just so bizarre I'm left dumbfounded. Summit Entertainment has bought the rights to AMP, an UNWRITTEN novel, and attached Alex Proyas to direct it.
Yep, Alex Proyas – the guy behind Knowing and I, Robot – gets to work on a movie based on a novel that hasn't even been written yet. AMP will eventually be written by Daniel H. Wilson and is said to be set in a world where technology has been designed to make the disabled "whole" again, turning them into supermen. It will explore and expand the definition of what it is to be human.
Wilson is on an incredible streak lately. His book How To Survive A Robot Uprising will be adapted by director Steve Pink (Hot Tub Time Machine) with Jack Black starring while another sci-fi novel of his – Robopocalypse – has none other than Steven Spielberg attached to direct. Man, this guy must really know how to pitch his stories.
The only thing that bothers me about this project, aside from the fact that it the "source material" is non-existent, is a little blurb on Proyas' IMDB page. It says "he has specialized in visually stunning action thrillers which utilize myth and iconography in compensation for any shortcomings in the script and/or acting." Special effects should never compensate for the script or acting. If you fail in those areas your movie fails as a whole. Jurassic Park was awesome for its dinosaurs, but it became a great film because of its fully-fleshed out story and performances. You can't really say the same for I, Robot despite it coming from a more "prestigious" background. That and the fact that the studio bought the rights to a book that hasn't even been finished yet sheds a bit of light on what is wrong with the modern movie making business.
Source: IndieWire