Director Bryan Singer Officially Returns to Recharge 'X-Men' Sequel: Shall We Rejoice?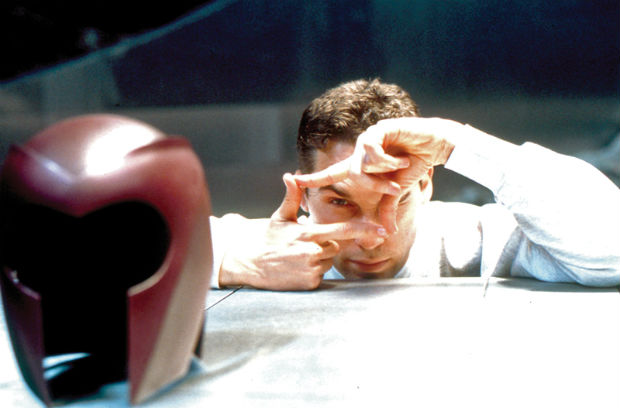 Bryan Singer on the set of the first
X-Men.
Don't worry. You've still got time to change your Halloween costume in celebration of this wonderful news: 20th Century Fox confirms to Hollywood.com that director Bryan Singer, the man who helmed both X-Men and X2 is signed on to direct the upcoming X-Men: First Class sequel, titled X-Men: Days of Future Past.
The news should come as music to many fans' ears considering the popularity of the first two X-Men films, both of which introduced the movie-going public to a host of mutant superheroes who would quickly win them over with their unusual means of defeating evil.
Of course, hopes were high when the anticipated sequel was confirmed to be in the capable hands of First Class director Matthew Vaughn. However, on Oct. 25, it was confirmed that Vaughn was giving up the director's chair. Singer, who produced the last X-Men film, will make use of Vaughn's script, so fans of First Class can be assured that the follow-up will include elements of the hit movie.
If you think about it, it's really the best of both worlds. On one hand, fans of Vaughn's novel take on the classic comic series will still get a taste of his approach and on the other, X-Men movie purists will enjoy a return to the aesthetic and feel they fell in love with the first time around.
Now, all that's left to do is decide which X-Men mutant you can turn into a Halloween costume in a hurry! This calls for celebration! (Word to the wise: As tempting as it may be, refrain from tying actual knives to your hands for that last-minute Wolverine costume.)
Follow Kelsea on Twitter @KelseaStahler
[Photo Credit: 20th Century Fox]
More:
'X-Men: First Class 2' Loses Matthew Vaughn, Bryan Singer to Replace? — REPORT"
'X-Men: First Class' Sequel Will Feature More Michael Fassbender
Major 'X-Men' Death Rocks the Internet – But Do Superheroes Ever Really Die?
From Our Partners:

Exclusive New 'Twilight: Breaking Dawn' Trailer!
(Moviefone)

(Moviefone)