Director Husbands, Actress Wives: Hollywood's Box Office Power Couples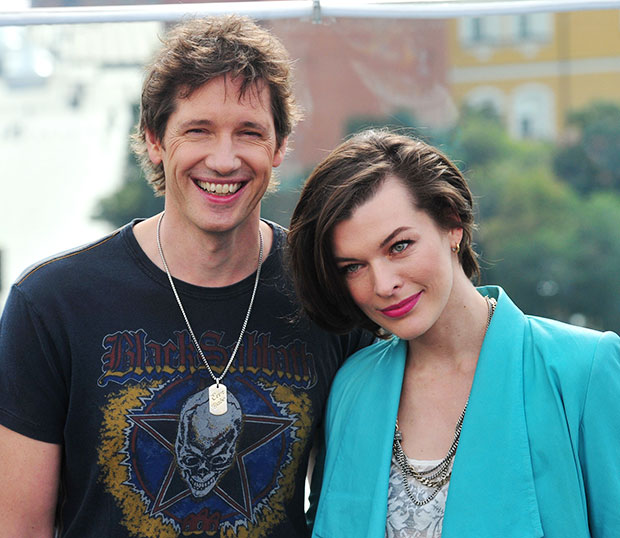 This weekend, the latest entry of the Resident Evil franchise, Retribution, followed in the footsteps of its predecessors to be the number one movie at the American box office with a solid $21 million gross. Many point to the series dedicated fanbase as the reason for Resident Evil's continued success. But in the end, it's the reliable talents of director Paul W.S. Anderson (Mortal Kombat, Event Horizon) and star Milla Jovovich that continue to deliver reliable action sci-fi. The movies don't just pop out of a mold.
In Anderson and Jovovich, Resident Evil finds a true power couple. Besides being the mastermind of the series and director of the original Resident Evil and fourth installment Afterlife, Anderson is also Jovovich's real life husband. There are countless director/actress couples in Hollywood, but few who have found as lucrative a working partnership as the Resident Evil duo. So who does give them a run for their money?
Resident Evil's spiritual sister franchise, Underworld, also comes courtesy of a director/actress marriage. Director Len Wiseman met Kate Beckinsale on the set of the first Underworld before eventually tying the knot and have collaborated on two films since: Underworld: Evolution and 2012's Total Recall. While the latter is still bringing in a few bucks at the domestic box office, the couple's total gross stands at around $171.4 million.
Following in the prestige footsteps of directors like Woody Allen (previously married to Mia Farrow) and Martin Scorsese (and his ex-wife Isabella Rossellini), Joel Coen has seen success, both critical and financial, in his (infrequent) collaborations with wife Frances McDormand. Together, Blood Simple, Fargo, and Burn After Reading have grossed $86.5 million in the U.S..
Judd Apatow, modern master of comedy, found a muse in his wife Leslie Mann. Including his upcoming This Is 40, Mann has appeared in every one of his directorial efforts, and in increasingly larger roles. One scene in The 40-Year-Old Virgin grew to a costarring turn in Knocked Up, which grew into an even meatier role in Funny People. Together, the couple has grossed $310 million at the box office.
Summing up the ideal situation for a husband/wife working relationship is Tim Burton and Helena Bonham Carter. Since casting the actress in his remake of Planet of the Apes, Burton has found substantial roles for Carter. With her own macabre sensibilities, Carter is the perfect match for the imaginative director — and the box office proves it. With Apes, Big Fish, Charlie and the Chocolate Factory, Corpse Bride, Alice in Wonderland, and Dark Shadows under their belts, the couple has brought in a whopping $972.9 million at the box office.
That puts Anderson and Jovovich in the middle range of their peers. Resident Evil, Resident Evil: Afterlife, and their break from the zombie-killing action, The Three Musketeers, have grossed around $120.6 million in the domestic box office. Add in the $21 million from this weekend (which will only continue to grow in the coming weeks) and you have a power couple that isn't slowing down. Watch out, Burton — Resident Evil 6 isn't that far off.
Follow Matt Patches on Twitter @misterpatches
[Photo Credit: WENN.com]
More:
'Resident Evil: Retribution' Leads the Weekend Box Office
Franchise Fivequels That Are Actually Good
'Resident Evil: Retribution': Not Just a Movie About Zombies! — TRAILER