Director & Writer Found For Sci-Fi Thriller '7th Day'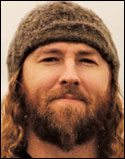 Even the passing of founder Dino de Laurentiis won't stop his company from producing genre hits like the one's that made his portfolio so interesting. Variety reports that the recently departed producer's shingle, which is run by his wife Martha De Laurentiis, has just acquired 7th Day from writer Ben Ripley (Source Code) and director Shane Abbess (Gabriel), who developed the idea for the sci-fi thriller themselves.
Described by De Laurentiis as "The Shining on a spaceship," the film tells the tale of a voyage to establish a new colony in outer space. Given that POV from the film's producer, I expect a strong horror component to inform 7th Day, which Abbess calls "a contemporary take with the soul of classic genre." Writer Ripley, whose recent credit Source Code just opened South By Southwest a few nights ago to mostly favorable reviews, says that you should expect the unexpected: "We tried to design sequences at every turn which would surprise us and subvert genre expectations."
While I'm always down for more genre at the multiplex (if this picture even makes it that far), on paper this sounds like a handful of been-there, done-that sci-fi scenarios. Alien and Event Horizon already toyed with psychosis and supernatural activity in space and that's exactly what 7th Day sounds like it'll contain. Hopefully these young filmmakers can make good on their promise to "surprise us," but I'm not super-enthusiastic about their project just yet.
Source: Variety