Disney And Marvel Team Up For 'Dr. Strange'
Since Disney purchased Marvel Studios, speculation has run wild over which Marvel superhero Disney would bring to the big screen.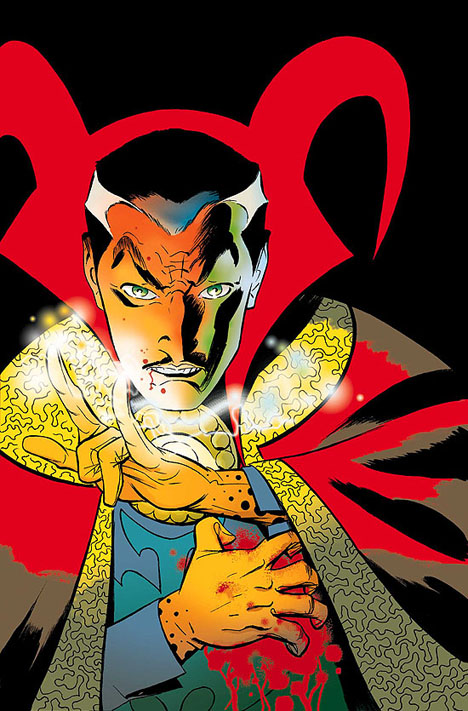 It turns out that hero may be Doctor Strange. Screenwriting duo Thomas Donnelly and Joshua Oppenheimer, of Sahara and the upcoming Conan, have been hired to script a film about the mysterious magician for Marvel and Disney.
The Marvel series, originally written by comics God Stan Lee, tells the story of Dr. Stephen Strange, a neurosurgeon who has his hands irreparably injured in a car crash. He travels the world searching for a cure, and in the process learns sorcery from a hermit in the Himalayas, which he uses to combat the forces of evil and do the usual superhero type things.
Strange is one of a number of superhero films Marvel has in the works, but the tale of the mysterious magician will be the first produced in collaboration with Disney studios. Marvel franchise films  Iron Man 3, Thor, The First Avenger: Captain America, and The Avengers are being produced through Paramount, while adaptions of The Runaways and Ant-Man are being developed independently.
Columbia, Dimension and Paramount have each planned unsuccessful adaptations of Dr. Strange in the past, with writers and directors from Wes Craven to Guillermo Del Toro attached. Marvel's choice of screenwriters isn't as exciting or evocative as others who've been considered for the franchise, but a more conservative take on the project could ensure that it actually gets made. While Strange could be a very interesting project- it requires a slightly older male lead, and will have mental and mystical fight scenes over the usual punch-and-fly fare- superhero fatigue may kill this project before it gets off the ground. Which would spare us from the inevitable Dr. StrangeHate jokes if the movie sucks.
Sources: Deadline, Cinema Blend