Disney Plans Hawaiian Themed Adventure Film 'Tiki'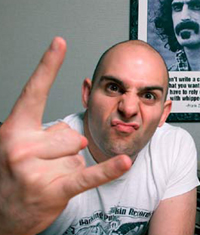 Hawaii's popularity as both a filming location and a setting for TV shows and movies continues to grow. Before ABC's Lost wrapped production on the Island paradise, Universal Pictures shot Forgetting Sarah Marshall at the tropical locale, which is currently the home of CBS' primetime hit Hawaii 5-0. It now looks like Disney is headed back to those sun-drenched shores with a new family adventure titled Tiki.
The project comes courtesy of Ahmet Zappa (the son of eccentric rocker Frank Zappa) and Michael Wilson in the form of a spec script that the Mouse House is in negotiations to buy, says The Hollywood Reporter. Details are scarce, but the trade notes that it is set in the world of Polynesian mythology and will likely focus on the culture's "rich reserve of unique gods, embodied by wooden masks and engravings, as well as ghost stories." What we do know is that the project is not based on Disneyland's Enchanted Tiki Room attraction, but it could have been an inspiration for the writers.
The move makes Zappa one of Disney's newest and most active content providers, as the producer/writer recently sold it the high-concept adventure Monster Relocation Program and will also produce The Odd Life of Timothy Green for the company. I'm happy to see more Hawaiian adventures go mainstream, as the setting alone can make a story one-of-a-kind. Just look at Hawaii 5-0. The show is essentially a by-the-numbers procedural but benefits from setting-specific crimes and characters that you just don't see anywhere else on network television. With Tiki, Disney can explore a world of fantasy previously untapped by studios and producers and will provide audiences with a fresh story that, in the tradition of Walt Disney, can appeal to the entire family.
Source: THR