Disney To Take On 'Alexander and the Terrible, Horrible, No Good, Very Bad Day' — REPORT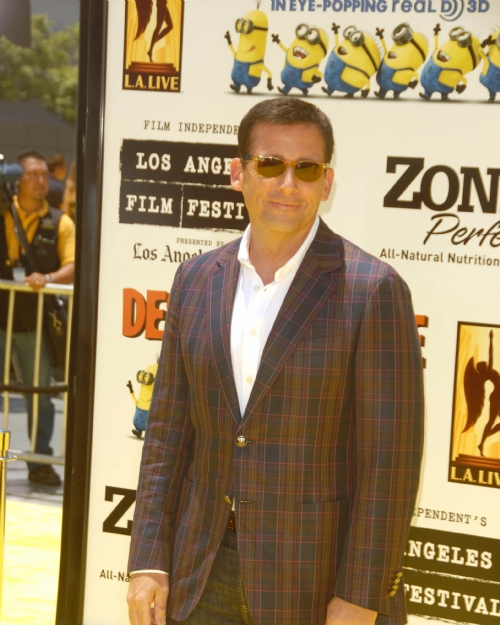 With Disney and Steve Carell around, Alexander might not have such a terrible, horrible, no good, very bad day, after all. Deadline is reporting that Disney has picked up the long-in-the-works (since 2010, to be exact) big screen version of Judith Viorst's beloved children's book Alexander and the Terrible, Horrible, No Good, Very Bad Day. 
The project — which has Carell (whose kid-friendly
Despicable Me
earned an impressive $251.5 million at the box office) attached to play Alexander's dad —was initially supposed to be made by 20th Century Fox, but was put in turnaround in September. But their loss is Disney's game as the live-action adaption has, in addition to Carell,
Shawn Levy
and
Dan Levine
producing and Oscar-nominated scribe
Lisa Cholodenko
(
The Kids Are All Right
) with 
Rob Lieber
 taking on the script. There is no director attached to the movie yet. 
Over the years, Disney has been responsible for bringing other famous children's fiction to life, including The Chronicles of Narnia: The Lion, the Witch, and the Wardrobe, Bridge To Terabithia, and 2010's Alice in Wonderland. Since the scope of Alexander's tale is much smaller than those sagas, it will be interesting to see if Disney chooses to keep the movie as simple and sweet as the classic story itself, or turn it into a spectacle. 
Either way, hang in there, Alexander. It looks like you are finally getting one step closer to being on the big screen. 
[Photo credit: DailyCeleb.com] 
More: 
J.K. Rowling's Casual Vacancy: Should It Become a Blockbuster Adaptation Too?