Britt Robertson Joins 'Tomorrowland' as New Details about the Brad Bird Flick Emerge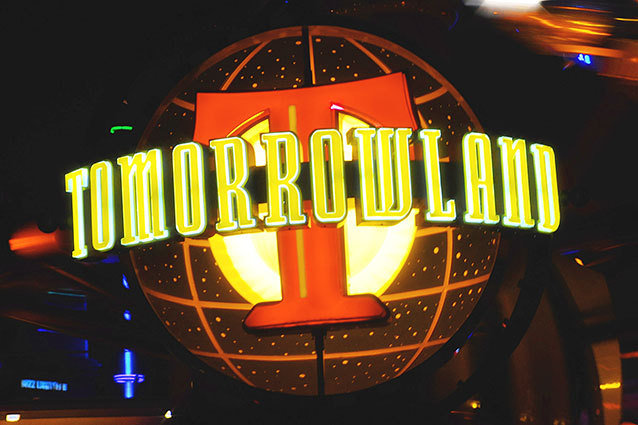 Under the Dome's Britt Robertson has just been cast opposite George Clooney in Disney's Tomorrowland, the mysterious sci-fi film from Brad Bird (The Incredibles, Mission: Impossible – Ghost Protocol) based on the Magic Kingdom attraction. She joins a cast that already includes Hugh Laurie, Raffey Cassidy, and Thomas Robinson. But what's really interesting is that Disney's official press release for the Robertson news sheds some new light on the under-wraps plot, conceived by writers Damon Lindelof (of Lost fame) and Jeff Jensen (of EW.com Lost recaps fame).
Robertson plays "a high-school girl with an unconventional understanding of technology" who is propelled to embark on some kind of quest to reclaim her future — that future presumably being the Tomorrowland of the title. That differs a tad from the description Disney gave agents back in March: "A teenage girl, a genius middle-aged man (who was kicked out of Tomorrowland) and a pre-pubescent girl robot attempt to get to and unravel what happened to Tomorrowland, which exists in an alternative dimension, in order to save Earth." Wait, do robots undergo puberty?
This new plot description is obviously a lot less complicated, but both could still be relevant. Robertson is likely playing the "teenage girl" of the original logline, and of course Clooney is playing the "genius middle-aged man who was kicked out of Tomorrowland." Could it be that Robertson's character is also an exile from Tomorrowland, albeit an unwitting one, hence her unconventional view of technology? Seems like she's following in the Harry Potter-Luke Skywalker mold of a fresh-faced youngster suddenly discovering that she's the inheritor of a vast legacy she wasn't even aware of. Given Lindelof and Jensen's overwhelming love for The Empire Strikes Back, don't be surprised if there's also a "shocking twist!" family connection between Robertson and Clooney's characters. It'd make sense: based on the movie's original title, 1952, it seems this could be a movie that looks back as much as it looks forward.
Follow Christian Blauvelt on Twitter @Ctblauvelt | Follow Hollywood.com on Twitter @Hollywood_com
More:
The Story for 'Tomorrowland' Sounds Completely Insane
Brad Bird and Damon Lindelof's '1952' Gets Retitled 'Tomorrowland'
Brad Bird Shares the Photo that Inspired 'Tomorrowland'
---
From Our Partners


Battle of the Bikini Bodies (Celebuzz)


Complete Guide to Strippers in Movies and TV (Vh1)