'Divergent' Finds Its Love Interest: Why He's More Than Fodder For Sci-Fi Romance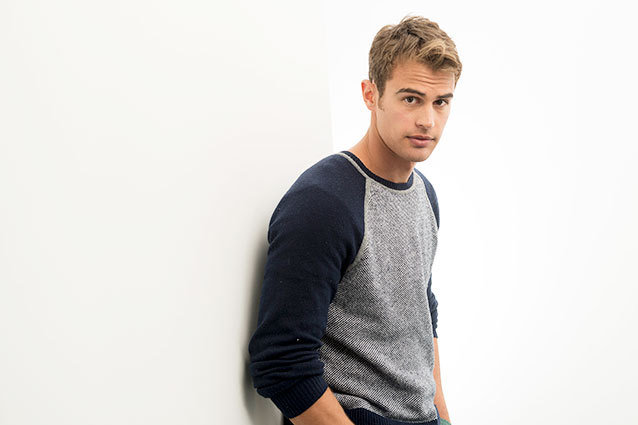 Divergent has finally found its love interest. Golden Boy's Theo James has just been cast to star opposite Shailene Woodley as "Four" in the film adaptation of Veronica Roth's young adult fiction bestseller.
The movie is set in a dystopian future where society divides people into five factions based on personality. Woodley plays the young protagonist Beatrice "Tris" Prior, who is classified a "divergent," a rare, dangerous classification, and is told she will never fit into any specific group. She leaves her family back in the Abnegation (selfless) faction to join the Dauntless (bravery) faction, and uncovers a conspiracy to destroy all "divergents" and start a war between factions. She must find out why she and others like her are considered so dangerous, before it's too late.
A man with a mysterious past, Tobias "Four" Eaton (James) is Tris's intense yet charismatic instructor of the new Dauntless initiates (those who chose Dauntless and were not born into it) and one of the leaders of the faction. In lazier storytelling, Four's character could have wound up just as romantic fodder for the protaganist, but in Roth's brilliantly-written novel, he has a compelling history with his own shocking secrets that come to light, and he shares the spotlight with Tris. He is more her ally than her love interest as they try to stop a war. 
Other YA love interests, perhaps the best-known are Twilight's Edward Cullen and The Hunger Games' Peeta Mellark, spend their entire journey in the books/movies constantly trying to save their love's life. Sure, they may have interesting back stories but their main goal is always saving or protecting their girlfriend. Four has so much more to him than just being Tris's hero and savior. In fact, most of the time he stands back and lets Tris save and defend herself, instilling the brave and fearless values that the Dauntless faction teaches. Tris and Four don't let their relationship take priority over what needs to be done. 
RELATED: Jai Courtney Joins 'Divergent': Who Will He Play?
In a joint statement, Rob Friedman and Patrick Wachsberger, Co-Chairmen of Lionsgate Motion Picture Group, said, "Theo is not only an incredibly talented actor, he is also who we envisioned as Four when reading Veronica's novel which has taken the world by storm.  As we continue to develop the film, the studio remains committed to providing fans with a movie adaptation that stays as true to the book as possible and we are confident that we have done so with our selection of Shailene and Theo in the leading roles."
"We took our time to find the right actor to fill the role of Four, and Theo is definitely the perfect fit," said Erik Feig, Lionsgate Motion Picture Group's President of Production.  "Veronica has crafted a truly iconic character in Four and we cannot wait to begin production and bring him and this story to life for millions of fans around the world."
James joins the film – directed by Neil Burger – along with previously cast Woodley, Jai Courtney, Kate Winslet, Maggie Q, Zoe Kravitz, and Ansel Elgort. Kate Winslet, Aaron Eckhart, Ray Stevenson and Miles Teller are also closing deals to join the cast, Deadline reports. 
Divergent hits theaters March 21, 2014. 
Follow Sydney on Twitter: @Sydney Bucksbaum
[Photo Credit: Scott Gries/Invision/AP Images]
---
You Might Also Like:


Topanga's Revealing Lingerie Shoot: Hello '90s!


Stars Who Have Lost Roles For Being Too Hot (Celebuzz)