'Django' Slave Dolls Yanked: Will Controversy Scare Oscar Voters?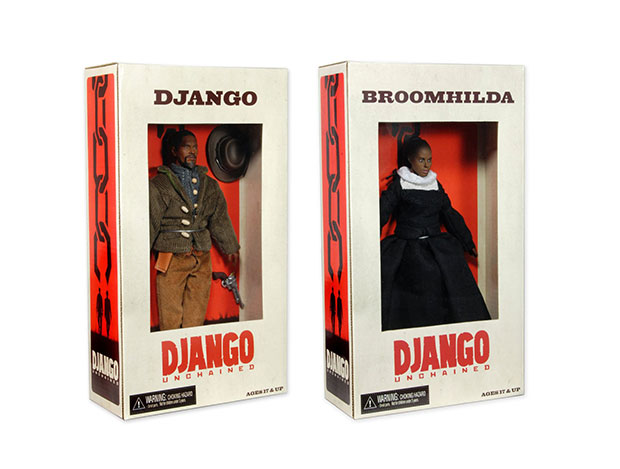 Django Unchained has attracted its share of controversy. The ultra-violent Quentin Tarantino movie about a slave (played by Jamie Foxx) on a wild mission to rescue his wife (Kerry Washington) has drawn criticism, most famously from director Spike Lee, Al Sharpton and other groups who've called it racist and offensive.
Now, the Weinstein Co., the studio that produced it, has caved to protests and asked toymaker NECA to pull a line of Django action figures from stores that were slammed by Sharpton's National Action Network. The toy company reportedly agreed and discontinued the dolls immediately. 
The controversy hasn't hurt Django at the box office. The movie has become the highest-grossing film of Tarantino's career, earning close to $130 million to date. But could all of the negative attention cripple the movie, which is nominated for Best Picture, at the upcoming Oscars? Looking at the entire history of Academy voting, it certainly doesn't bode well for the film. 
Controversy doesn't typically play well at the Oscars, with critical darlings (and relatively uncontroversial) films like The Artist and The King's Speech taking top honors in the past two years. Remember, Tarantino's masterpiece Pulp Fiction, packed with racial slurs, S&M and violence, lost to warm, fuzzy Forrest Gump in 1994. 
On the plus side, the publicity — however negative it may be — is keeping the movie in the headlines and fresh in voters' minds, long past its December 25 release date. And it will likely stay there close to February 19, when the final Oscar ballots are cast.  
As for those controversial dolls? The toys started selling like hotcakes immediately after news hit that they'd been nixed, reports Deadline.com. The action figures, which were normally priced at $39.99, began going for a trumped-up $300 a piece on eBay. So if Tarantino doesn't go home with a golden statue on February 24, he could still go home with an action figure, for the right price. 
More:
Tarantino's 'Django Unchained' Fact or Fiction: Mandingo Fighting, Bounty Hunters, and More
Spike Lee Goes Internet Troll on Quentin Tarantino and 'Django Unchained'
Tarantino Revive-O-Meter: 9 Actors (And 1 Composer) Who Got a QT Career Assist
[Photo: Weinstein Co.]

100 Hottest Women of the Century: Do You Agree?