'Django Unchained': DiCaprio & Foxx, Badasses of the Old West — PICS

A Quentin Tarantino movie is a picnic for the eyes. The man is a masterful aesthetic director in his use of color, set design and his manipulation of the camera. So, naturally, a Tarantino world is a dizzying one. One that you might catch yourself staring at. And that doesn't just apply to the audience; it clearly applies to his characters. The below images from Django Unchained all but prove that one of the most prominent themes in Tarantino's upcoming movie is the human proclivity for staring.
No one is innocent of the habit. Not star Jamie Foxx, who plays title character Django — a freed slave bent on saving his wife from the clutches of the vicious plantation owner Calvin Candie (Leonardo DiCaprio). Not DiCaprio either. "Surely, staring can't be such a big deal as to accept this degree of focus in Django Unchained," you might say. But peruse the new images from the film below. It's pandemic.
See Django break the fourth wall with a cold, deadly stare…
Watch as Django and Candie trade stares, cigarette betwixt them, in a battle of wills.
Staring the wrong way can get you killed. It seems as though this unfortunate Southerner should have been fixing his eyes in another direction, lest he might avoid a bullet courtesy of bounty hunter Dr. Schultz (Christoph Waltz).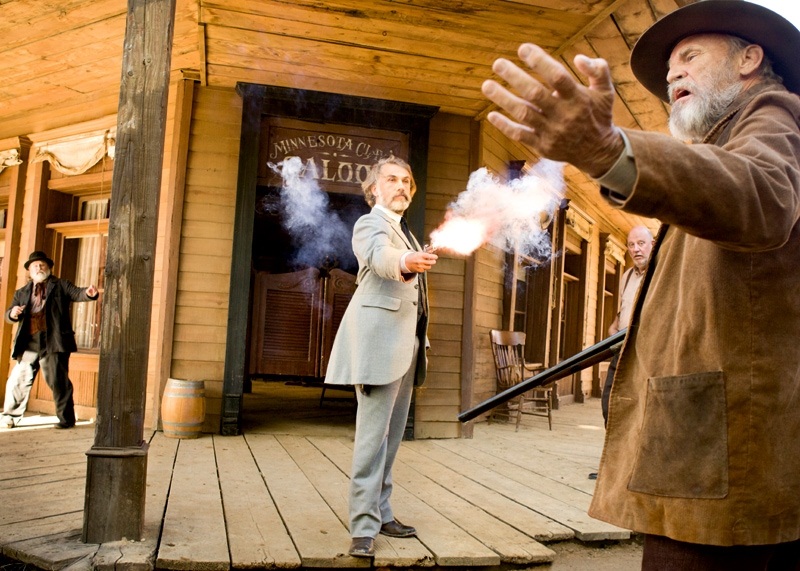 Even horses have been known to gaze off into the distance, given a beautiful backdrop like this one. You might call this a mare stare.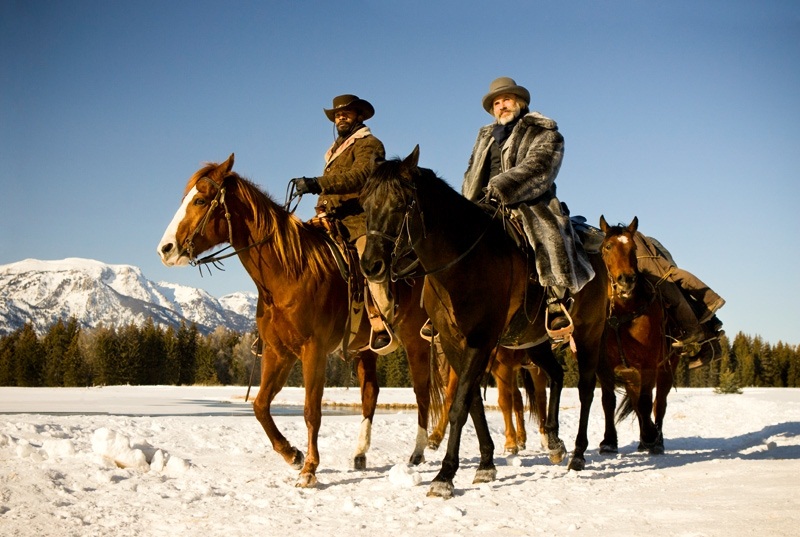 You ever get the feeling that someone is staring at you? Django could be getting that feeling right about now…
The director himself gets in on the action, giving one lucky holster quite the ogling.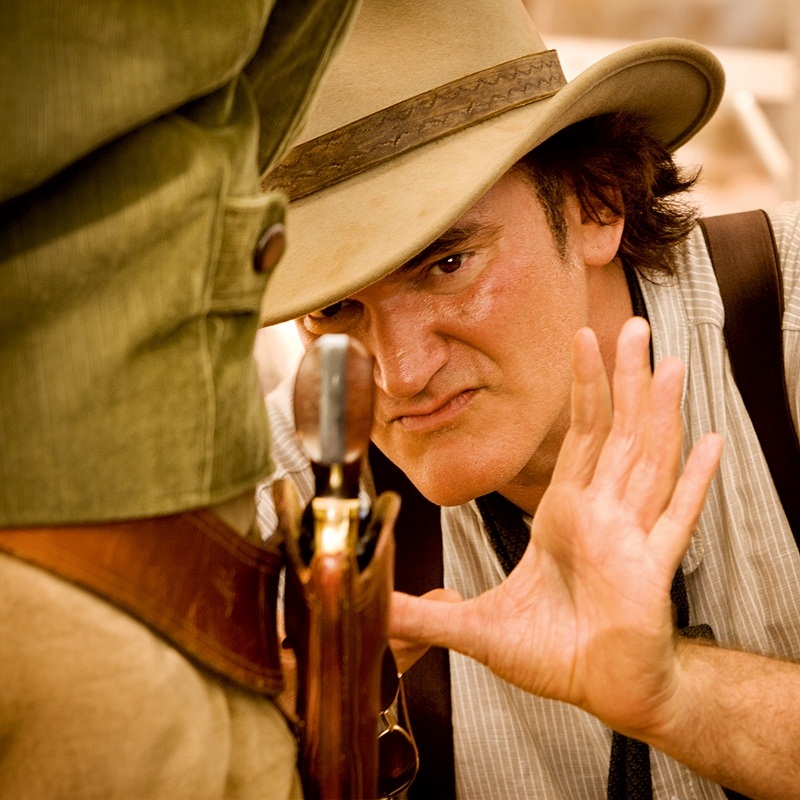 Django Unchained comes out December 25.
More:
'Prometheus' Filmgoers to Get Early Look at 'Django Unchained'
'Django Unchained' First Look: Leonardo DiCaprio & Jamie Foxx Are Old School Badass — PICS
'Django Unchained' Cursed? Fourth Star Drops Out of Quentin Tarantino Western

12 Hot (And Horrifying) TV Nude Scenes

Hollywood.com's Holiday Movie Guide: Best of the Season!