'Django Unchained' Los Angeles Premiere Canceled in Wake of Newtown Shootings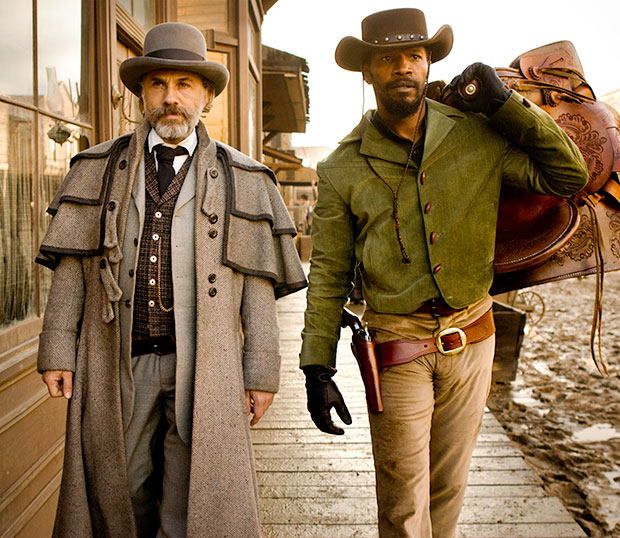 Following the Sandy Hook tragedy Friday, the Weinstein Company has canceled Tuesday's Los Angeles premiere of Django Unchained, Deadline.com reports.
"Our thoughts and prayers go out to the families of the tragedy in Newtown, CT, and in this time of national mourning we have decided to forgo our scheduled event," a Weinstein spokesperson said. "However, we will be holding a private screening for the cast and crew and their friends and families." While the film will still be shown to the cast members who have yet to see it, no red carpet will be taking place. Invited press has been asked to attend other screenings.
Django — a movie about a slave who becomes a bounty hunter and tries to free his family from a Mississippi plantation owner — harnesses a lot of stylized violence. While The Weinstein Company says the violence in the film is not why they canceled the premiere, this film is just one of a few movies and television programs whose scheduling has been changed in the wake of the shootings. Tom Cruise's upcoming Jack Reacher recently canceled its premiere, while TLC has postponed its show Best Funeral Ever, and Discovery has canceled its show American Guns too.
Follow Lindsey on Twitter @LDiMat.
[Photo Credit: The Weinstein Company]
More:
'Jack Reacher' Director: 'I'd Be a Soulless Ass If I Worried About My Film After Newtown'
'Django Unchained': DiCaprio & Foxx, Badasses of the Old West — PICS
'Django Unchained': The Highs and Lows of a Tarantino Movie — TRAILER

'The Hobbit' Cast: A Who's Who New Character Guide (Moviefone)

'Les Miserables' Unscripted: Hugh Jackman, Anne Hathaway On Singing And Being Modest