'Django Unchained' Unraveled: See Christoph Waltz in Action — EXCLUSIVE VIDEO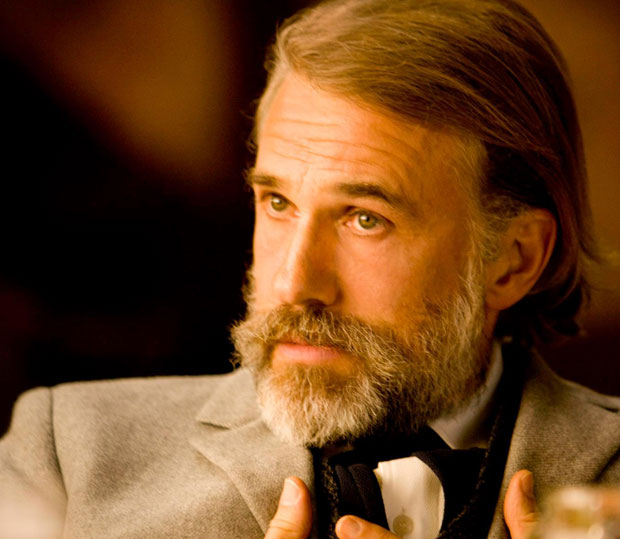 Christoph Waltz won the Oscar for Best Supporting Actor for his work in Quentin Tarantino's 2009 film, Inglourious Basterds. Since then, Waltz has continued to prove the act of thespian magic wasn't a fluke. With Tarantino's latest, Django Unchained, the actor may have even topped himself.
In Hollywood.com's exclusive behind-the-scenes feature on Waltz's work in Django, Samuel L. Jackson calls the actor "a man of many faces." Anyone who has seen the film can attest — this time around, Waltz plays Dr. King Shultz, someone with as much confidence as his Basterds character Hans Landa, albeit with a large heart and a hunger for justice. Star Jamie Foxx also praises his costar — from the sound of it, he spent as much time in character as he did standing in awe of Waltz.
Actors praise their costars movie after movie, but rarely with the authenticity that the cast of Django bestows upon Waltz. Tarantino is right there with him, and as you'll see in the video below, Waltz is now in the upper echelon of the director's creative process. Check out the feature below to see Waltz chewing up scenery on set, an interview with the actor himself, and Foxx going all fanboy over the German born Oscar-winner. It's unchained:
[Photo Credit: The Weinstein Company]
Follow Matt Patches on Twitter @misterpatches
More:
Tarantino's 'Django Unchained' Fact or Fiction: Mandingo Fighting, Bounty Hunters, and More
In Honor of 'Django Unchained': The 20 Greatest Spaghetti Westerns Ever Made
Frank Ocean Wrote a Song for 'Django Unchained'? — LISTEN

Britney Spears to Be Fired From 'X Factor': Report