Is 'Doctor Strange' Director a Sign That Marvel Is Moving Away from Comedy?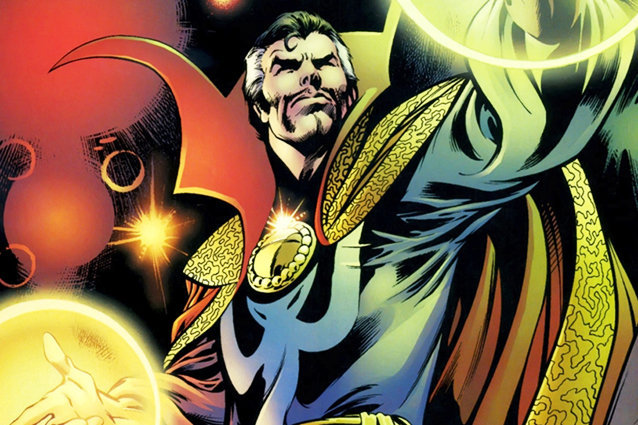 Marvel Studios
"Dying is easy; comedy is hard."
It might have been a DC Comics character who revived these final words of 19th century thespian Edmund Kean, but it is Marvel that seems to be taking the maxim to heart, perhaps having at last stumbled upon the dark side of comedy direction. Since the latter half of its first phase of movies, Marvel Studios has prioritized a comic hue over intensity or grit, hiring unlikely folk like Joe Johnston, Shane Black, the Russo Brothers, and James Gunn (whose upcoming Guardians of the Galaxy looks like a riot) to turn what might have been adrenal actioners into wry character pieces. But the latest filmmaker to take up with the company is of a different breed. Still wading through the muck of a post-Edgar Wright production of Ant-Man, unable to find a director of note to take the reins from the manic brain behind the Cornetto Trilogy, Marvel has announced a partnership with horror director Scott Derrickson for its upcoming Doctor Strange feature. Variety reports that the man behind Sinister, The Exorcism of Emily Rose, and sci-fi/thriller The Day the Earth Stood Still will handle the long gestating feature, a particular passion of super producer Kevin Feige.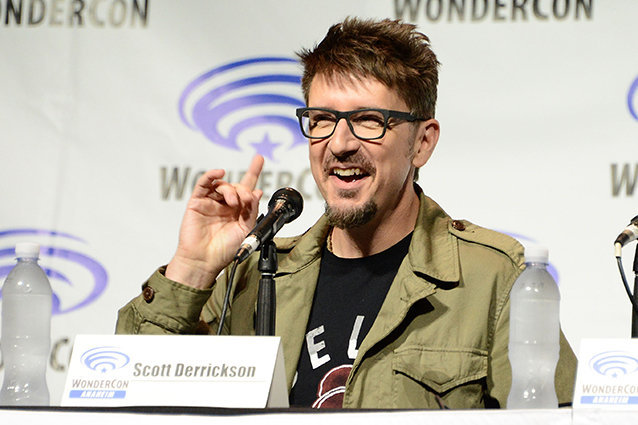 Getty Images/Araya Diaz
It is interesting both that Derrickson arises as a stark contrast to the Marvel helmers of Phases 1 and 2 — genre subverters, sitcom folk, the Honey I Shrunk the Kids dude — as well as smack dab in the middle of the company's high profile Ant-Man mess. Having lost Wright over a disharmony in desired tone of the film, Marvel might only now be realizing just how ribald a comedic vision can be. The difficulty Marvel faces in replacing Wright — Adam McKay (director of various Will Ferrell movies) and Rawson Thurber (of Dodgeball and We're the Millers) have already turned down the prospect, per The Wrap — seems to be no unlikely contributor to its realization that the comedy game is a lot tougher than anticipated back in the inceptive Winter Soldier days.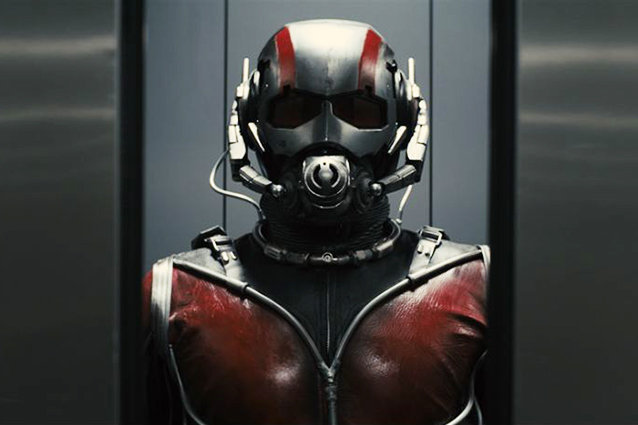 Marvel Studios
So now we have Doctor Strange, a character that is far from exempt of the same brand of personality and farce that we saw in The Avengers, both Captain Americas, Thor 2, and (perhaps most of all) Iron Man 3. And we're worried. Not so much about Doctor Strange in particular — the property is steeped in supernatural elements worthy of a great horror director's touch (and Derrickson is, indeed, a great horror director) — but about the future of Marvel on the whole. The company has built such a strong, satisfying franchise thanks not simply to its devotion to its characters but principally to its devotion to joy, personality, humanity… all the inherent facets of comedy. A Marvel that is afraid to have fun — resultant of its dissolution with Edgar Wright (the "funnest" guy it has ever hired) and inability to find a director to peter down his wily voice — is not a Marvel of promise.