'Doctor Who' Himself, Matt Smith, to Star in Ryan Gosling Film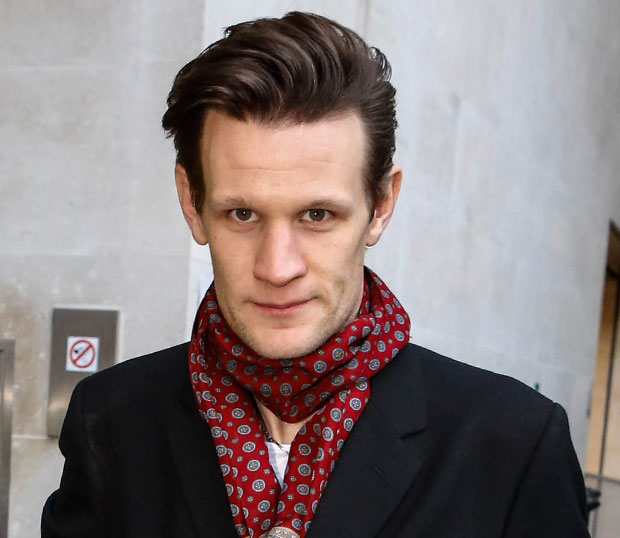 Merry Christmas, nerds who also love Ryan Gosling, because today your day has been made. Doctor Who himself, eleventh doctor Matt Smith has geo-targeted his TARDIS on the new Ryan Gosling film, where he will take on leading male duties opposite Eva Mendes (aka Girlfriend of The Goose) and Christina Hendricks (aka one of the most perfect women in the world, tied with Tina Fey). Hollywood.com has reached out for comment from a rep for Smith, but could not be reached at the time of publication.
RELATED: Eva Mendes Set to Star in Ryan Gosling's Directorial Debut — REPORT
Variety was the first to confirm the news, and reminds us all that perhaps the story isn't the greatest leap for sci-fi superhero Smith. How to Catch a Monster, aside from being the title of the film, is also (arguably) Smith's forté. When one considers how monstrous some of the alien lifeforms The Doctor has defeated in his hundreds of years of life, it makes perfect sense that he would star in a film about catching monsters. If anyone knows how-to, it's most definitely The Doctor. Set against the surreal dreamscape of a vanishing city, the story centers on a single mother of two (Hendricks), who is swept away into a dark fantasy underworld filled with creepy-crawly bits, perhaps a Silurian or two (I mean, it is an underworld, after all), all while her teenage son is off discovering an underwater town at the end of a secret road.
Or, you know, Tuesday to The Doctor. All I can say is, somebody's been reading my dream diary.
RELATED: Ryan Gosling Is Writing/Directing a Fairy Tale Movie — Yay
Grab your companion and hold on tight, because production on the film begins in May. Are you excited about this casting development? Let us know in the comments!
[Photo Credit: WENN]
Follow Alicia on Twitter @alicialutes
---
You Might Also Like:

Stars Who Changed Their Look

Who Wore This Crazy Hat?