'Dolphin Tale 2' Reminds Us of Summer (and Human Goodness) Ahead of Teaser Trailer Debut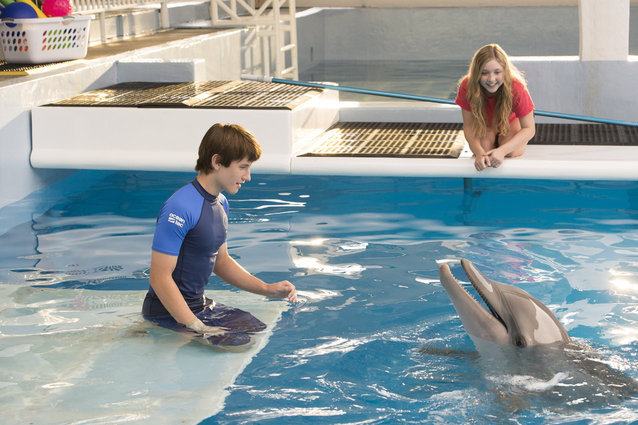 Alcon Entertainment/Warner Bros.
After a winter cold enough to evoke legitimate concern of a White Walker invasion, we're finally starting to remember what sunshine feels like. Although it isn't quite summertime yet, we're about ready to take our first steps into beach season: Tanning. Surfing. Volleyball. Dolphins. In the latter department, we'll have a little help — the first trailer for Dolphin Tale 2 is set to hit on Thursday, inciting due excitement for the sequel to the charming 2011 family film.
Alcon Entertainment/Warner Bros.
The new movie, opening in theaters on Sept. 19, continues the adventures of young Sawyer Nelson (Nathan Gamble), who fell in love with beached dolphin Winter and put his all into ensuring the injured sea creature's safety and survival. This time around, Nelson will devote his efforts to the rescue of Hope, an orphaned dolphin calf who attracts not only the attentions of the young environmentalist but of the Clearwater Marine Aquarium staff as well. Like Dolphin Tale, the sequel is based on a heartwarming true story that tears back the cynicism and reminds us of the true warmth living in the hearts of people. (…and dolphins. Mostly dolphins.)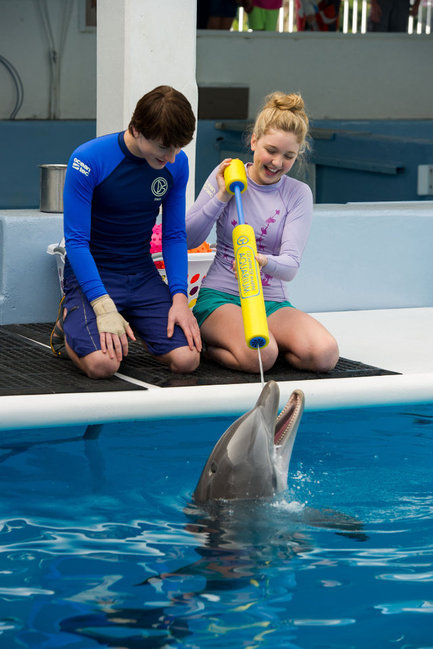 Alcon Entertainment/Warner Bros.
Hollywood.com was lucky enough to pay a visit to the Dolphin Tale 2, meeting with cast members like Gamble, Morgan Freeman, Harry Connick Jr., Austin Highsmith, Austin Stowell, and Cozi Zuehlsdorff, as well as producer Andrew Kosove and Clearwater Marine Aquarium CEO David Yates.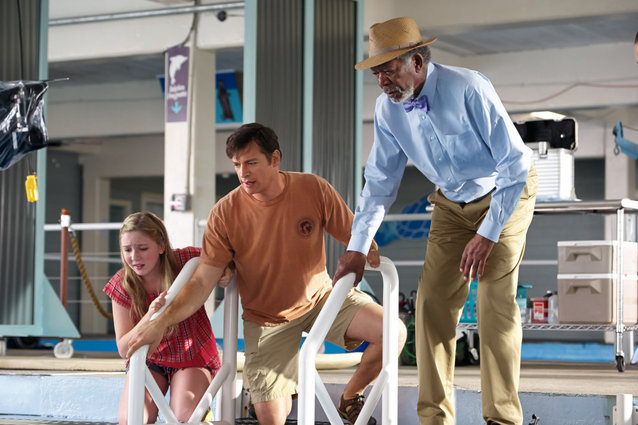 Alcon Entertainment/Warner Bros.
Look for the first teaser for Dolphin Tale 2 on Thursday at 7:30 PM ET, and catch the film when it hits theaters on Sept. 19.