Donald Sutherland Reigns as President Snow in 'The Hunger Games' Pic

The lead players of The Hunger Games cast have gotten a lot of attention since the movie entered development. Everybody wants to see Katniss Everdeen (Jennifer Lawrence), Peeta Mellark (Josh Hutcherson) and Gale Hawthorne (Liam Hemsworth), as their young vigor drives the tumultuous, romantic story from beginning to end. But the story could not exist without some of the supporting characters, such as President Snow, played by the venerable Donald Sutherland. 
Below, we see Sutherland embodying the vindictive Snow, towering over his dystopian wasteland. The power-hungry dictator rules the Capitol with an iron fist, throwing youths into battle as an illustration of his invincible regime. Also, look at that suit. Snow just can't pull off three-piece without looking snobby.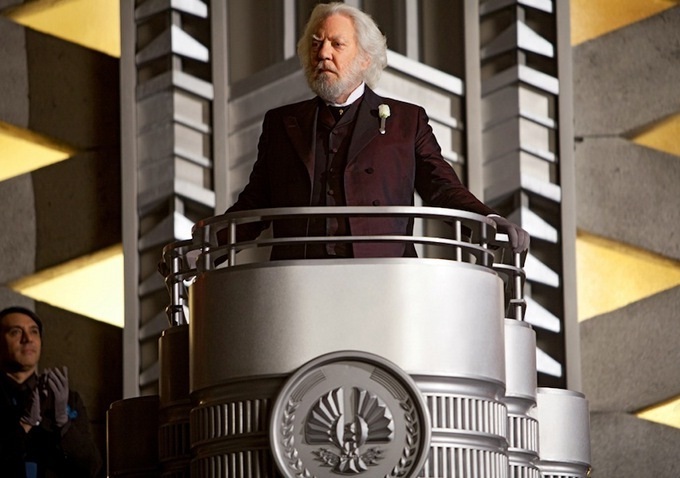 Although Lawrence, Hutcherson and Hemsworth might be the big sells of the film, we cannot forget supporting players like Sutherland,
Elizabeth Banks
,
Woody Harrelson
and more. Without them,
The Hunger Games
 would just be three good-looking kids practicing archery. And no one would…well, actually, everyone would probably still see that. Archery is in.
The Hunger Games comes out March 23.