Doug Liman In Talks For 'All You Need Is Kill'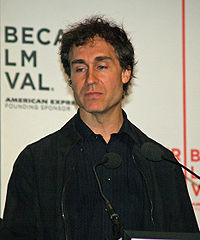 One thing that I've always liked about Warner Bros. is that they know how to treat their talent. The studio has long been home to the prolific Clint Eastwood, helped Tim Burton become the movie master that he is today and is currently keeping Christopher Nolan on the lot as long as they can. It's not just about the points these auteur's get on their films gross or right of first refusal on the company's developing projects; it's about the creative freedom they receive – an enticing bonus for true artists like the fore mentioned filmmakers.
According to The Hollywood Reporter, Warner's next prospect is Doug Liman, director of hits like The Bourne Identity, Mr. and Mrs. Smith and Jumper. He was brought into the fold to helm the studio's Three Musketeers picture, but is now being talked into helming its potentially huge sci-fi action film All You Need Is Kill. Based on Hiroshi Sakurazaka's acclaimed graphic novel, the story follows a new recruit in a war against aliens finds himself caught in a time loop where he wakes up one day in the past after having been killed on the battlefield. Through the training and battles he experiences in these time loops, he becomes a better soldier.
Now the 44-year-old filmmaker has to essentially work with the studio to decide which of these two tent-pole sized projects to move forward with first. There are talks of a back to back shoot, ensuring that Liman would be working for the studio for at least another 2-3 years, but that seems a bit risky considering the amount of time it takes to produce films of that size. Regardless, I'd rather see Liman take on All You Need Is Kill, mainly because Summit Entertainment's rival Musketeers movie is much further along and I have no use for a pair of them. Kill's concept may be a tad contrived, but at least it will allow Liman him to innovate visually.
Source: The Hollywood Reporter