'Downton Abbey' Director Takes on Nazis in 'The Book Thief'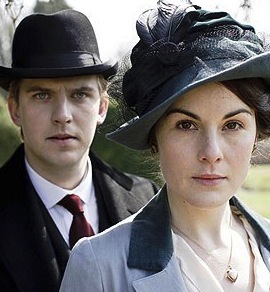 Downton Abbey has done wonders to make Americans aware of some brilliant artistic talent existing over in the United Kingdom. One individual whose prominence is expanding thanks to his attachment to the series is Brian Percival, director of several of the show's episodes, including the pilot and the Christmas Special. Percival has one feature film on his resume so far: a coming of age drama titled A Boy Called Dad. Percival is now on board to direct a new film: an adaptation of the novel The Book Thief, written by Markus Zusak.
Percival's wildly popular television series is a period drama focused on the era surrounding World War I. In The Book Thief, the director will take on World War II, with Germany as the setting. The story centers around a young girl's self-appointed occupation of stealing literature and sharing it with her family and neighbors, including the Jewish man whom her family has taken to hiding from the Nazis. What is most notable about The Book Thief is its narration: the story is told from the point of view of Death, who manifests as a sentient character who is not evil or malicious, just charged with carrying out a necessary responsibility (and he's really into colors).
This project, approaching a severe historical period through an enchanting albeit dark lens, will be an exciting next step for Percival.