'Dr. Horrible": Watch Neil Patrick Harris' Superhero Musical Right Now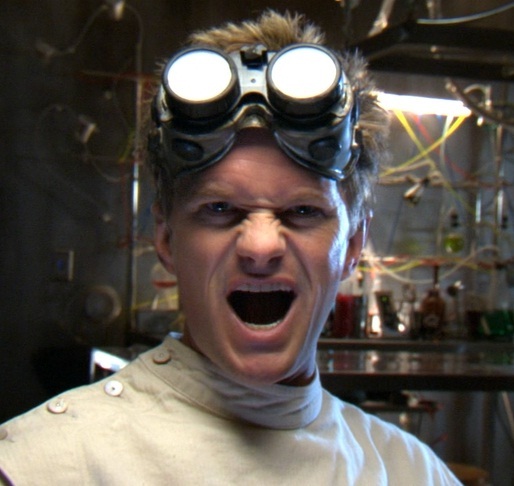 These days, the amount of web series available online rivals that of actual television programming. In addition, the once held misconception that web series are some how inherently inferior to TV shows is largely dying off. One such web series that helped buck that notion is 2008's Dr. Horrible's Sing-Along Blog. But don't worry if you didn't catch it online, no need to search and watch it episodically. Netflix's has added the movie version, which is essentially the full length story arc sewn together, to its Watch Instantly service. Don't have much time to spare? Fear not, this genre gem is less than 45 minutes long.

Who Made It: Dr. Horrible's Sing-Along Blog is the brainchild of Joss Whedon, a man high in the running for the title of King of the Geeks. Joss created such incredible niche programming as Buffy the Vampire Slayer, Firefly, and Angel. In addition to co-writing the phenomenal The Cabin in the Woods, opening in two weeks, Whedon is also of course directing what is easily the most anticipated movie of 2012: The Avengers.

Who's In It: Former child TV star, turned incredibly talented adult TV and film star, Neil Patrick Harris takes the titular role in this web series. Joining him, or more accurately opposing him, is frequent Joss Whedon collaborator, and fanboy icon in his own right, Nathan Fillion as Captain Hammer.

What's It About: Dr. Horrible's Sing-Along Blog is a musical told from the perspective of aspiring supervillain Dr. Horrible, alias Billy, who in addition to constructing a freeze ray, is desperately trying to muster the courage to speak to the girl of his dreams, Penny. His efforts on both fronts are being thwarted by smarmy, arrogant, inexplicably beloved superhero Captain Hammer. As he seeks to acquire the last component of his device, he is horrified to find that he has accidentally driven the object of his affection right into the arms of his mortal enemy. How will we win her back?
Why You Should Watch It:
One of the biggest reasons to watch Dr. Horrible's Sing-Along Blog is Dr. Horrible himself. Neil Patrick Harris is a fantastically versatile actor and he showcases his chops both as a thespian and as a singer here. On the former side, he delivers an extremely complex character driven by the dual desire to be recognized as a legitimate force of evil and still be everything that sweet, good-hearted Penny desires. As a singer, his voice is vibrant and ear-pleasing, but also full of personality. Of course, it doesn't hurt that the songs in this flick are outstanding; well composed, funny, and emotionally stirring when the occasion calls. I defy you not to get the final number stuck in your head for days.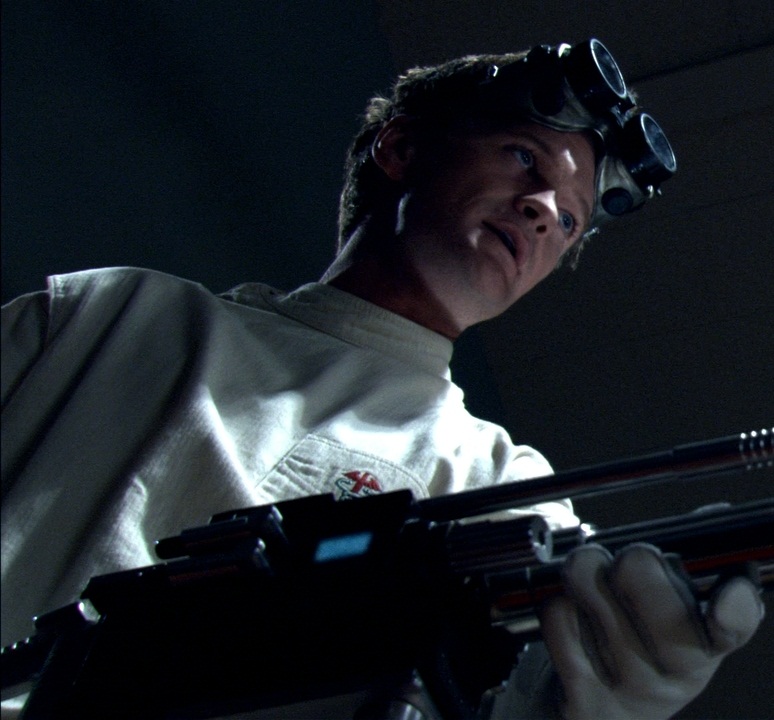 Joss Whedon is a guy who likes to take tropes and familiar stories apart, see how all the cogs and gears fit together, and then reconstitute them into something that looks very similar, but runs on a much smarter engine. With Dr. Horrible, Whedon reimagines a villain origin story with many of the recognizable beats that transform a good man into an evil one, but with the added twist that the man in question already thinks he is evil. So what we're really watching is the transformation from decent human being with delusions of infamy devolve into legitimate monster. The film subtlety, and without sacrificing the humor, examines the common thread that tends to bind both good and evil: love. It's a fascinating take on both superhero fiction and the romantic comedy.
Have I mentioned how hilarious this movie is? Because it is pretty freaking hilarious. Care for some examples? There is a league of evil, an organization to which Dr. Horrible is desperate to belong, led by a villain called Bad Horse. Whenever Bad Horse sends Horrible a message, it is read aloud by a chorus of cowboys in perfect rhyme. On top of that gag, Nathan Fillion is consistently uproarious as the painfully narcissistic, but ultimately idiotic hero. You also have to love that Dr. Horrible's hapless sidekick, Moist, has only the super ability to…make things damp. There is a smattering of hero/villain relationship jokes peppering the film as well; noting the number of injuries Horrible has sustained at the hands of Hammer for instance. But as hilarious as all of this is, I love that it also has the guts to get really dark near the end. The balance of tones is masterful.