DreamWorks Buys 'Gumby', 'Casper', 'Dick Tracy', 'Lamb Chop', Everything Else You Love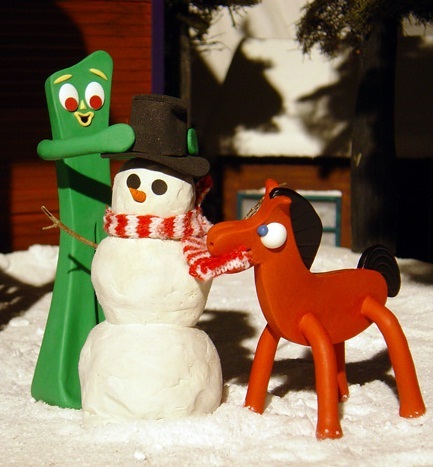 As the old saying goes: If you love something, let it go. If it really loves you back, it'll return when you're well into adulthood, taking the form of a DreamWorks Animation feature film. So, remember everything you loved when you were a kid? Cartoons about friendly ghosts, claymation factotums, Eternia defenders, and junkyard-centric schoolchildren? Super-literal detectives, masked avengers, educational livestock puppets, and heroic collies? No matter where your adorations lie, they're included in the latest purchase of Classic Media by DreamWorks; the sale will transfer the rights of over 450 family entertainment titles to the motion picture studio.
Among them: Casper, Gumby, He-Man and She-Ra, Fat Albert, Dick Tracy, The Lone Ranger, Lamb Chop, Lassie, Where's Waldo?, Pat the Bunny, Richie Rich, Wendy the Good Little Witch, Hot Stuff, Rocky and Bullwinkle, Dudley Do-Right, George of the Jungle, Rankin Bass' Rudolph the Red-Nosed Reindeer and Frosty the Snowman, Mr. Magoo, Felix the Cat, Underdog, and Mr. Peabody and Sherman, which is presently in development as a film, with Ty Burrell as the voice of the titular time-traveling terrier.
And that is only twenty-odd titles in a list of 450! Basically, everything in which you spent your younger days investing your existential philosophies should soon be a DreamWorks movie. So what are you most looking forward to?
[Photo Credit: Classic Media]
More:
Casting the Batman Villains We Didn't See
'Hunger Games: Catching Fire' Casts Jena Malone: 5 Badass Babes Who Could Tutor Her
'Man of Steel': New Struggles for the Invincible Hero — TRAILERS