DreamWorks Ready To Give 'Madagascar's' Penguins A Spin-Off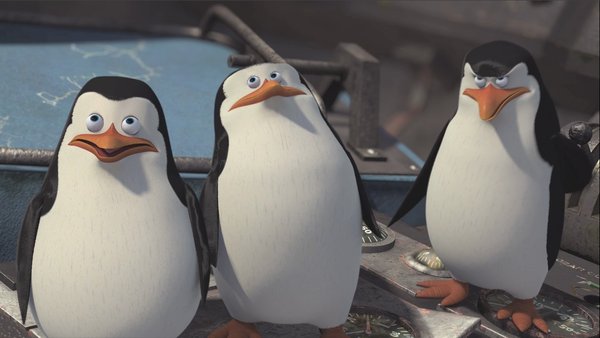 In the best move that DreamWorks Animation has made since producing How To Train Your Dragon, the Paramount-based studio has decided to wrangle the Penguins of Madagascar for their very own spin-off feature. Alan Schoolcraft and Brent Simons, who penned the company's winter hit Megamind, have been hired to develop and write the script for the undated project, says THR.
Anyone who's seen the Madagascar films (released in 2005 and 2008 to global grosses totaling more than $1 billion) knows that the core characters were never the funniest; that honor belongs to Sacha Baron Cohen's King Julien and the paramilitary penguins who commandeered a ship and put Alex, Melman, Marty and Gloria on to the wonder of sushi. After the success of the birds' hit Nickelodeon show (aptly titled The Penguins of Madagascar), the commercial viability of a standalone spin-off seems all the more appropriate and, thus, we have this glorious news.
There's no word on whether or not creators and directors Eric Darnell and Tom McGrath will be involved at this point, but personally I think that this flick sells itself; with some quirky dialogue and a wild adventure the Penguins are going to become huge stars in their own right.
Source: THR