Drink Up the Excitement for 'The Rum Diary' with a New Poster
The latest cinematic tribute to the late Hunter S. Thompson is The Rum Diary, based on the author's longtime-unpublished novel about a fictional young journalist's hedonistic and dangerous trip to Puerto Rico. The film stars Johnny Depp as Paul Kemp (whose journey is inspired by Thompson's own Puerto Riccan adventures) as well as Aaron Eckhart, Amber Heard, Giovanni Ribisi and Richard Jenkins.
Singing the praises of Hunter S. Thompson is fairly pointless deed. Everyone who knows him has likely already decided how they feel about him. There are the tirless devotees who appreciate the man's onconscionable genius and hold dear the watermark he has forever left on the world of not simply journalism but writing entirely. And then there are the others… whom we'll just gloss over. Regardless of which side you're on, you're likely glued to it. But if you're in the first category, you still hold an unvarying spot in your Top Ten for Fear and Loathing in Las Vegas.
The movie was a godsend — perhaps the truest and most worthwhile film adaptation of a piece of literature created in our time. Depp portrayed Thompson's alias Raoul Duke with such artistic dedication and originality, narrating his thoughts in a thrilling timber, to cement Terry Gilliam's vibrant love affair with madness.
The Rum Diary, adapted from an even earlier work by Thompson, will reunite Depp with his role playing a thinly veiled embodiment of the author and with the memorable style of narration. It's hard to say if this movie will capture the magic of its cinematic predecessor. Of course, the two stories are not related and are not meant to be compared, but when such important elements are revisited, you can't help but hold one up to the other.
Some of us might be apprehensive. Can today's Depp and director Bruce Robinson (Withnail & I) bring Thompson's words to life in The Rum Diary? We don't know. But let's just say, the film is in capable hands. And the poster seems to be in the spirit Thompson would appreciate. So sure, we're a little nervous. But we're also very excited.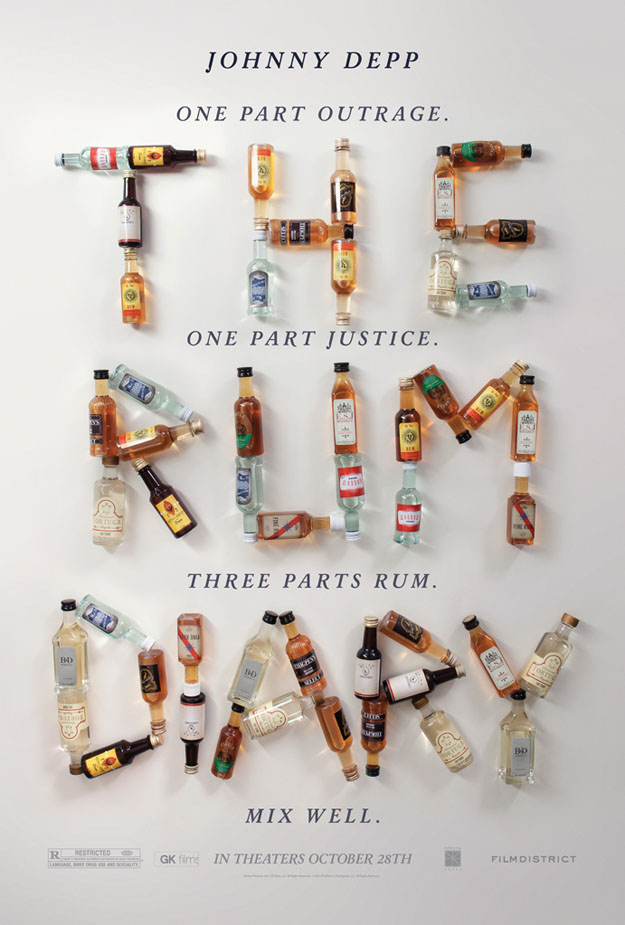 Source: Comingsoon