Dwayne Johnson and Gina Carano Gear Up for 'Fast Six' — PICS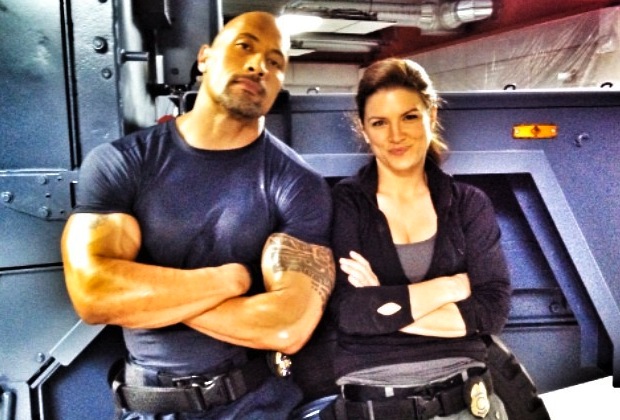 Looks like things are starting to rev up on the sixth installment of The Fast and the Furious. Dwayne "The Rock" Johnson tweeted a picture of himself and his lovely co-star Gina Carano looking gruff (the smiley sort of gruff) on the set. 
"Beast & the Beauty".. Me & my FAST 6 partner in ass kickins (and fun) @ginacarano #BadAssChick
— Dwayne Johnson (@TheRock) August 16, 2012
If one were to scour the photo for clues about the movie — which, face it, is what we all do when set photos are tweeted — one would turn up pretty empty-handed. We've got a truck, some police gear, and … nope, that's it. Seems par for the course for the sixth in a series of racing-turned-heist movies. But it does appear that The Rock and Carano have good chemistry, or at least like each other. That's a partnership we're looking forward to seeing on the big screen.