Dwayne "The Rock" Johnson Will Bodyslam Nature in 'Not Without Hope'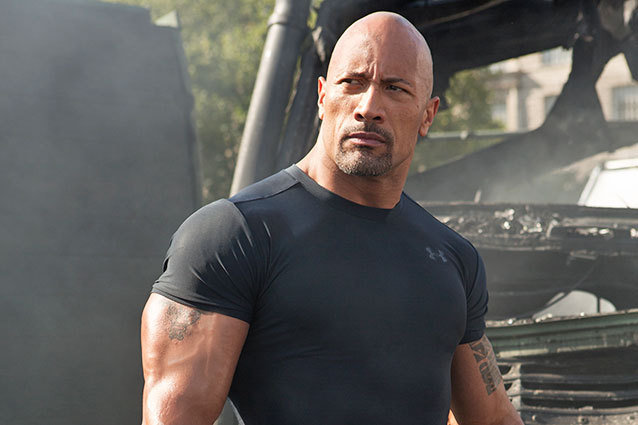 Universal
The Rock has punched his way out of a lot of situations since making his transition from professional wrestler to film actor, but can he punch a shipwreck?
Dwayne Johnson will star in the upcoming film Not Without Hope, an adaptation of a memoir by Nick Schuyler that tells the true story of a group of football friends that set sail from Tampa Bay in February of 2009, but end up shipwrecked when their boat flips 35 miles away from shore. The group has to face the perils of the open water for a treacherous 45 hours. Johnson will play Schuyler, the sole survivor of the wreckage who was forced to watch his friends slowly succumb to the elements.
This is definitely a great time for the survivor movie genre with films like Gravity and All is Lost making their way through cinemas in the past few months. All is Lost is a particularly apt comparison since it features Robert Redford enduring a similar mishap at sea. This survival story seems like especially weighty dramatic fair for Johnson, whose greatest acting feat involved raising one eyebrow slightly above his other eyebrow to the cheers of thousands of wrestling fans.
In all seriousness, Johnson has displayed a hefty amount of charisma in his roles in The Fast and the Furious series as well as Pain and Gain, but it remains to be seen whether the actor has the chops to carry a film like this, especially one that will likely feature Johnson by himself for at least some portion of the film's runtime. The Rock will have to flex some acting muscles along with the big punchy ones.