12 Movie Easter Eggs You've Never Noticed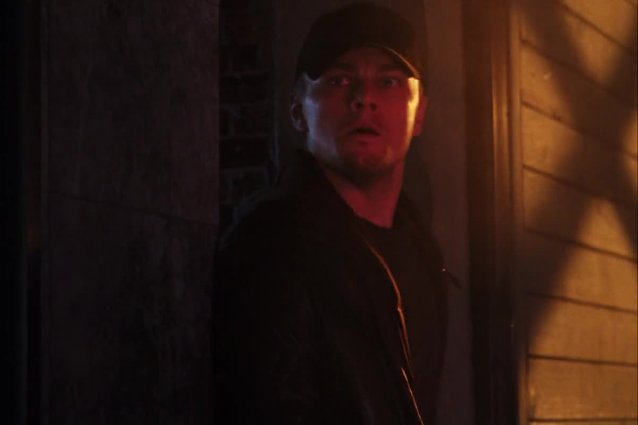 Warner Bros.
The term "Easter egg" usually refers to an inside joke or a hidden message in a movie or a TV show. Usually they're brief moments popping up on screen, repeated motifs used to foreshadow parts of the story, or just references to other media for the savvy watcher. A viewer may watch something over and over before ever realizing there was an intended message in part of the movie, or that there are any eggs to be discovered. Below are some of our favorites that we bet you didn't catch; if you did, you're a pro. Tell us, which of your favorites did we miss?
The Departed –  The Xs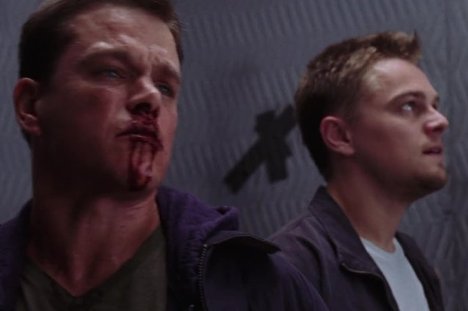 Warner Bros.
Brace yourselves: X marks the spot in Scorcese's crime masterpiece. Before each character meets their end, an X can be seen in the shot. From Leonardo DiCaprio to Matt Damon to Martin Sheen (falling to his death below), the film has X's in tons of the shots, giving a wink of foreshadowing, and another wink to 1932's Scarface.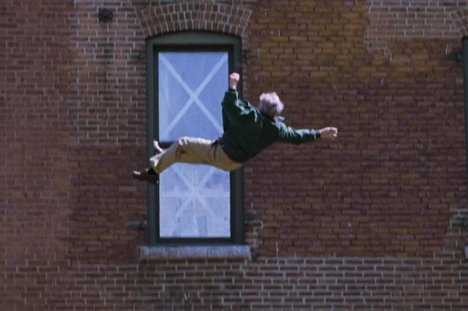 Warner Bros.
Scarface (1932)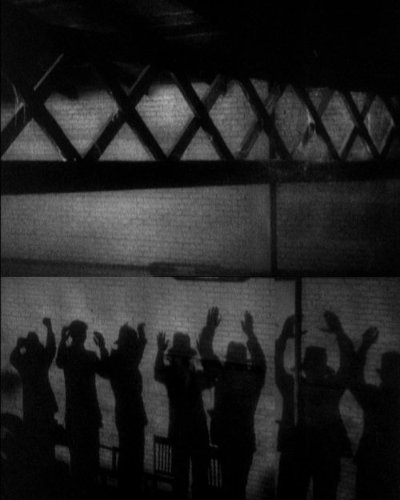 United Artists
The original verison of Scarface inspired The Departed's X motif, where every death is marked onscreen with an X or foreshadowed by one. The image above shows seven shadows about to be massacred with seven X's above them.
Fight Club & Starbucks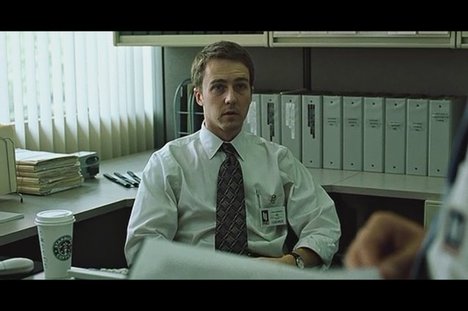 20th Century Fox
Fight Club director David Fincher has claimed there is a Starbucks cup in nearly every shot of the movie. In a nod to the film's criticism of consumerism and subliminal advertising, Fincher features the giant coffee franchise in every single scene.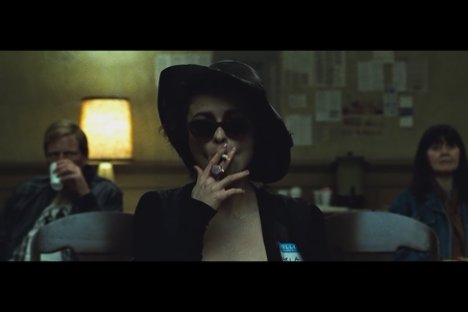 20th Century Fox
Monsters, Inc.  Found Nemo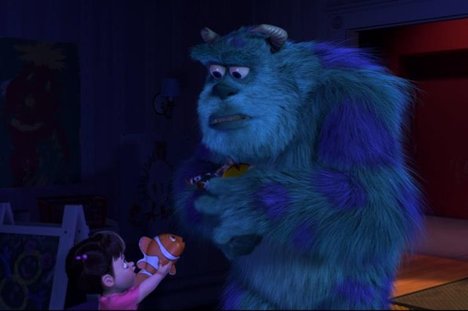 Buena Vista Pictures
Nobody likes Easter eggs and film references more than the team over at Pixar. One of our favorites is in 2001's Monsters, Inc., when Boo hands Sulley a toy of Nemo before he leaves her room. Finding Nemo was made after Monsters, and this served as a sneak peak and became a retrospective wink for fans of Pixar films. She also handed him one of Pixar's signatures, the Luxo ball, which can be seen in a great deal of Pixar films.
Finding Nemo + The Incredibles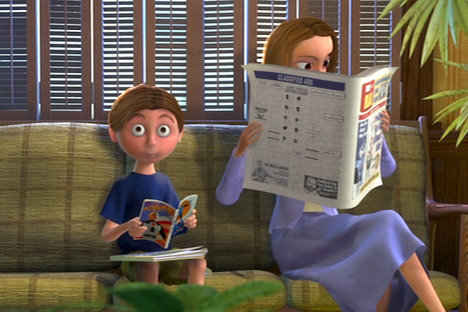 Buena Vista Pictures
Finding Nemo itself contains a nod to yet-to-be-released Pixar film, 2004's The Incredibles, if only very briefly. At the dentist's office, a young boy can be seen reading a Mr. Incredible comic book. You can actually find a little nod to the next film in the Pixar lineup in all of their films (but this isn't a Pixar list, so we'll keep it short and not name them all). In the same office, we get a glimpe at Toy Story's Buzz Lightyear, chilln' by a toy chest.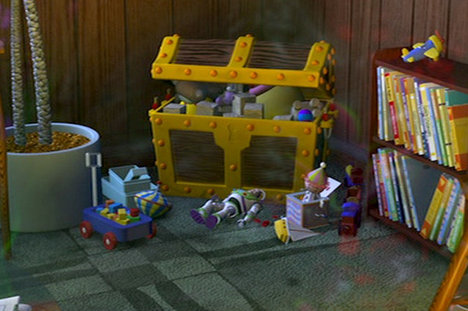 Buena Vista Pictures
Toy Story Loves The Shining?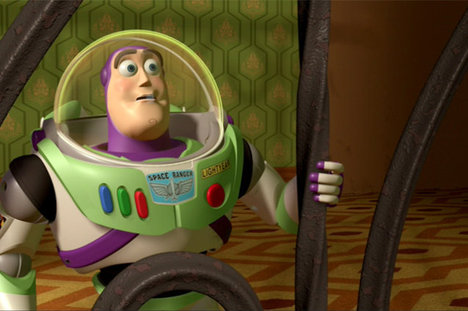 Walt Disney Studios Motion Pictures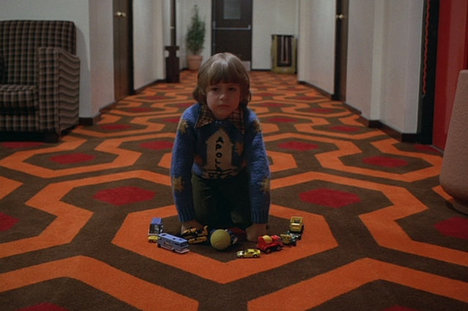 Warner Bros.
Toy Story editor Lee Unkrich's favorite movie is reportedly The Shining, which explains this similarity between the children's classic and the seminal horror film. The carpet in Sid's house is noticeably similar to the Overlook Hotel's, and infamous Room 237 makes appearances throughout the toy trilogy.
That Dang Pizza Planet Truck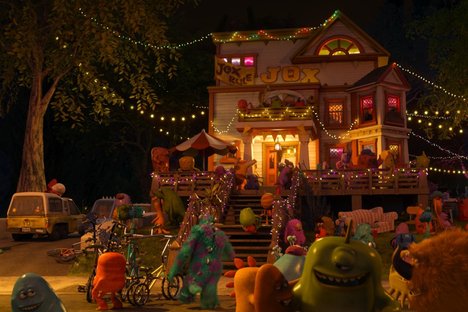 Walt Disney Studios Motion Pictures
Every Pixar movie since Toy Story features a Pizza Planet truck in it somewhere. WALL-E's EVE scans the engine of one of the trucks for evidence of plant life after she arrives on the planet, while the vehicle makes a cameo in A Bug's Life during a bug zapper warning. The above photo shows the truck in Pixar's most recent release, Monsters University, at the first house party.
Did Marty McFly land at Mr. Peabody's House?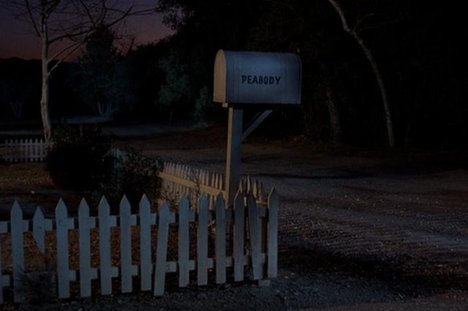 Universal Pictures
Mr. Peabody and Sherman are two animated time travelers from The Rocky and Bullwinkle Show. They also happen to be the names of the family who own the farm that Marty McFly crashes into when he travels through time in Back to the Future.
Kill Bill with some Killer Shoes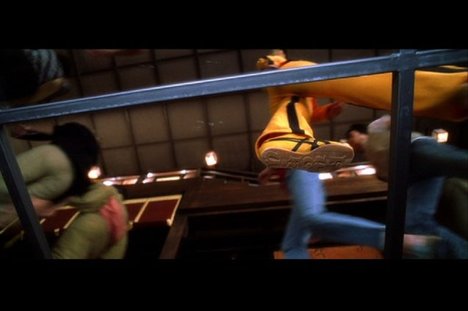 Miramax Films
If you ever doubted Uma Thurman's badassery in the Kill Bill series, you clearly never peeped the soles of her shoes in her fight scene with the Crazy 88's. As the camera drops below the floor, "Fuck U" can briefly be seen on the bottom of her kicks. They can also very briefly be seen while she's on her motorcycle, but we prefer the poetry of quite literally adding insult to injury as she kicks ass with a shoe that cusses victims out. Where can we get these?!
Charlie's Angels Revisits E.T.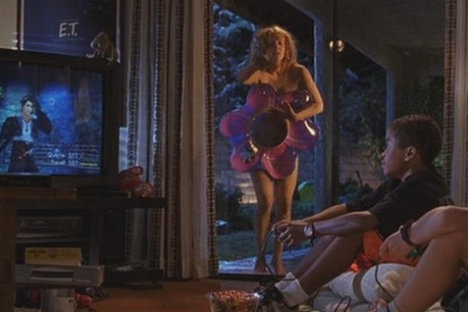 Columbia Pictures
In Charlie's Angels, after Drew Barrymore's character, Dylan Sanders, is shot out of a window by Knox, she stumbles down a hill in the buff. She then knocks on the door of a house where two boys are distracted playing video games (and talking about naked women, of course). Barrymore had already been at this very house before though — it's the same house as in E.T., and the boys also have a bowl of Reese's Pieces between them. In case you didn't pick up on those two references, there's also an E.T. poster behind the TV in the same shot.
Iron Man is a Captain America Fan
Paramount Pictures
Marvel's universe is interconnected (as quite obviously seen with their characters coming together for the Avengers), but in 2008's Iron Man, a replica of Captain America's shield can be seen behind Tony Stark. It's a possible prototype, foreshadowing the first standalone Captain America film (2011).
Disney's Hidden Mickey Mouses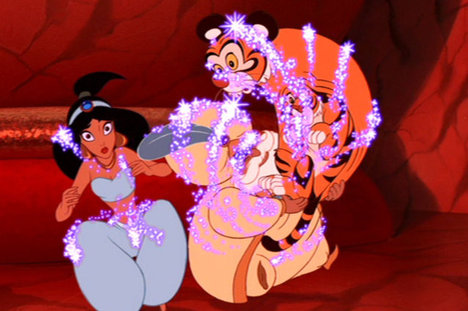 Buena Vista Pictures
The most elaborate of all of these Easter eggs may be Disney's Hidden Mickeys — not just from their theme parks, but in almost every Disney film, there is a moment with a hidden Mickey Mouse. Pictured above is Aladdin's Rajah as he transitions from a cub back to his full-sized self, briefly appearing as Mickey. Below The Fox and the Hound shows perhaps a hidden Mickey face with two signature ears, seen in the ripples of the water.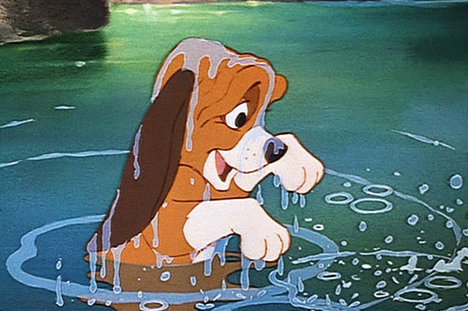 Buena Vista Distribution