Eddie Redmayne Joining Channing Tatum and Mila Kunis in 'Jupiter Ascending'?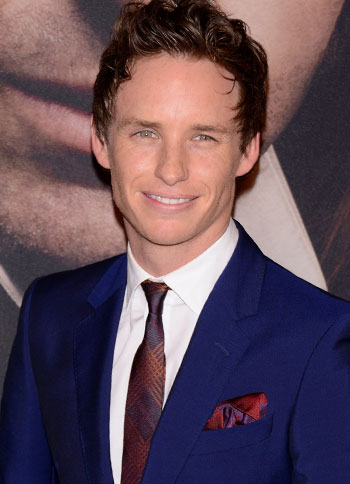 Eddie Redmayne, who stars as Marius in Tom Hooper's film adaptation of Les Miserables, is moving from period drama to sci-fi. According to Variety, The British actor is currently in negotiations to star alongside Channing Tatum and Mila Kunis in Jupiter Ascending, the new sci-fi flick from Matrix masterminds Andy and Lana Wachowski.
There's no word on what character Redmayne will play in the film, which is set in the future when "humans are at the bottom of the evolutionary ladder and follows a woman who has been targeted for assassination by the queen of the universe," Variety reports, but it's probably safe to say that it's quite different from his lovesick French revolutionary.
Filming on the project is set to begin in early 2013, and after his star turn in Les Mis, is sure to be followed by a very busy year. Redmayne made his name in theater, winning a Tony for his role in the play Red, and has appeared in films such as My Week With Marilyn and the TV miniseries The Pillars of the Earth.
Follow Jean on Twitter @hijean
[PHOTO CREDIT: Ivan Nikolov/WENN]
MORE:
Eddie Redmayne Discusses the Les Mis Audition Process — EXCLUSIVE
Hugh Jackman Says On-Set Singing is Harder Than Wolverine Stunts
Les Mis Leads SAG Award Nominations

'The Hobbit' Cast: A Who's Who New Character Guide (Moviefone)

'Les Miserables' Unscripted: Hugh Jackman, Anne Hathaway On Singing And Being Modest