Eight Great Halloween Horror Movies You've Never Heard Of
It happens every Halloween: Magazines and movie sites (like this one) trudge up a list of horror movies for recommended Halloween horror viewing. As a lifelong horror fan, I'm sick of seeing the same films on these lists – Frankenstein, The Exorcist; Alien, etc. – with the more adventurous writers occasionally recommending something like Dario Argento's Suspiria that's not so well known to mainstream audiences but are classics to the horror crowd.
I don't want to read about the same old movies I've known and loved for decades; I want to put the focus on some horror films that are so good, not even all die-hard horror fans have seen them. What I've got for you here is a listing of eight really solid horror films from different eras that are not only well worth seeing but also readily available on DVD or VoD. They're smart, they're scary and they all stay with you, like any good movie should. Enjoy!
Dracula's Daughter (1936)
Most people are unaware that Universal even made a sequel to Bela Lugosi's Dracula, much less that this film (directed by Lambert Hillyer) is actually a superior film. Despite some unnecessary moments of comic relief, it's one of the most intelligent and adult films in the classic Universal canon, with some surprisingly frank lesbian context for the era. Star Gloria Holden delivers an excellent performance in the lead role that makes her one of the finest vampires in screen history.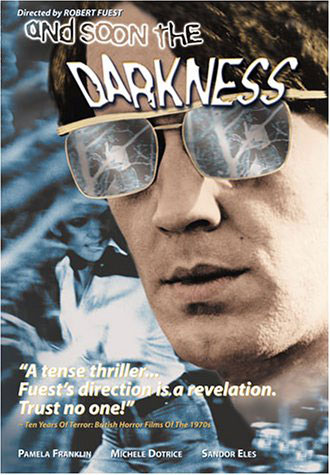 And Soon the Darkness (1971)
British schoolgirls Pamela Franklin and Michele Dotrice, on a biking holiday in the French countryside, encounter the mysterious Sandor Eles, unaware that he's the same serial killer who's been terrorizing the area. One of the best British horror films of the 1970s, director Robert Feust makes excellent use of sparse, open locations and perfectly captures the feelings of isolation and dread that come from being a stranger in a strange land – all of it set during a bright, sunny day.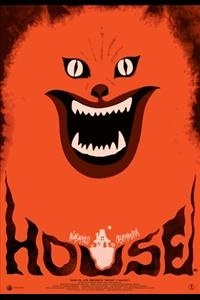 Hausu (a.k.a. HOUSE, 1977)
This crazed Japanese horror fantasy/comedy has finally been released in the U.S., 33 years after its initial release, and it's now available on DVD and Blu-ray from none other than the Criterion Collection (who have done their usual stellar job). The film itself is pretty indescribable, which is exactly the key to its appeal; Hausu simply throws a lot of crazy ideas and marvelously insane visuals at the viewer for 90 minutes, and once it's done, you have no idea what you've seen, but you know you love it. A major rediscovery, Hausu is proof positive that no one does ultra-weird horror quite like the Japanese.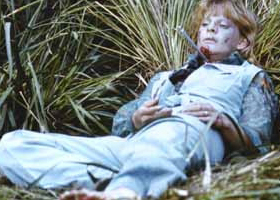 Long Weekend (1978)
One of the best Australian horror films of the '70s stars John Hargraves and Briony Behets as an estranged married couple on a remote camping holiday who abuse the environment as much as they do each other – and find that nature isn't in a forgiving mood. What follows is a stark, brutal and powerful film, one of the best "nature run amok" films ever made. Quentin Tarantino is on record as being one of the film's many admirers.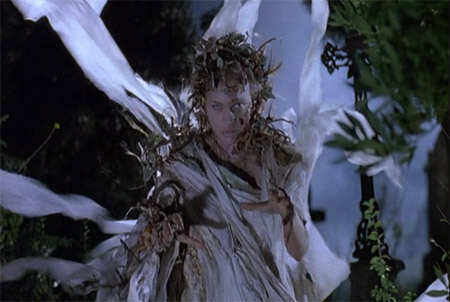 Cemetery Man (1996)
Adapted from a popular Italian comic book, Michele Soavi's funny and frightening zombie film stars Rupert Everett as the caretaker of a cemetery whose residents keep coming back to life, which puts a real damper on his love life. Perhaps the best horror film of the '90s, Cemetery Man is consistently unpredictable and surprising, all of it anchored by a wonderfully funny and droll lead performance from Everett.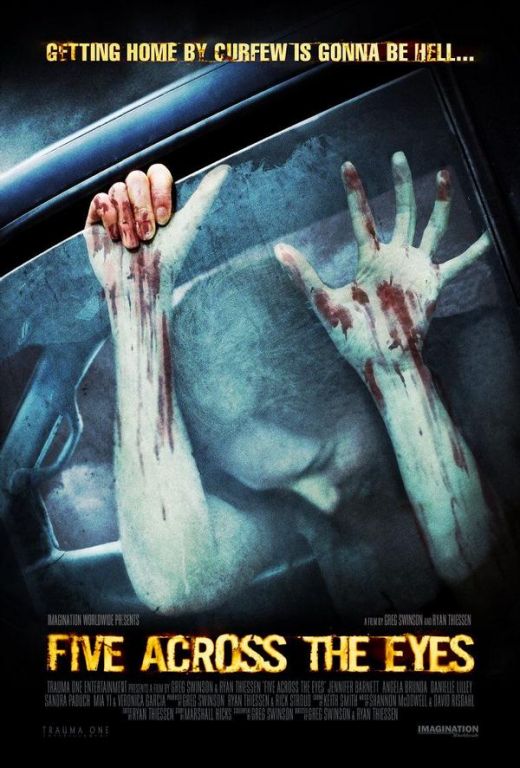 Five Across the Eyes (2007)
Paranormal Activity put the focus on micro-budget genre films being produced for only a few grand that exhibited new talent behind the camera. This Tennessee-shot winner is filmed entirely from the inside of a car with five lost teenage girls who have dented its fender and whose driver happens to be completely insane and won't leave them alone. The very definition of a movie that knows how to use its low budget effectively, the constant screaming and crying of the girls may grate on some viewers, but for this one, it only amped up the tension.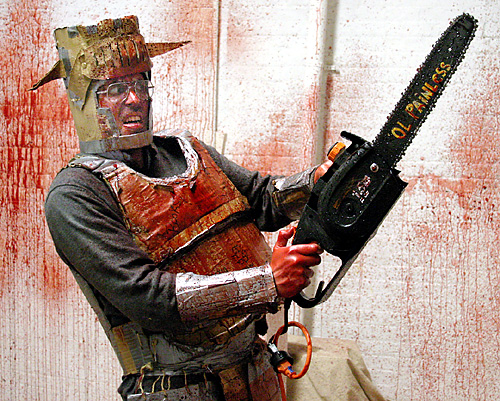 Murder Party (2007)
Low-budget horror comedies that are actually funny are extremely rare, so major props must go to this ingenious indie that gets it right. A shy mailman gets a mysterious invite to a Halloween party – actually a "murder party" thrown by a group of Brooklyn hipster artists – and he's the victim! A clever premise that plays well throughout, and like the best horror comedies, it adds a lot of social satire with the blood and scares.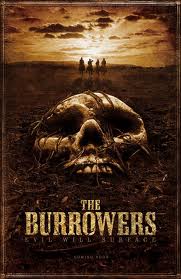 The Burrowers (2008)
Writer/director J.T. Petty effectively mixes the horror and Western genres with this little-seen gem that was dumped by its studio. A posse, on the search for a missing family of settlers, discovers that instead of hostile Indians, they're really up against underground creatures who know the terrain better than they do. Beautifully shot in New Mexico locations, The Burrowers is smart and intelligent horror that will also appeal to Western fans, and there's not a lot of movies you can say that about, are there?