Elizabeth Banks Is Tinkerbell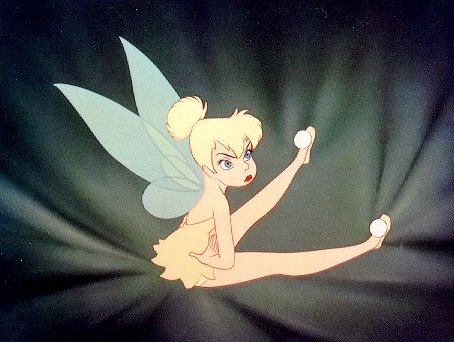 If you believe in fairies, start clapping. Elizabeth Banks will star as Tinkerbell in Tink, a live action film about Disney's blond fairy. Banks herself has been developing the project with her production company, Brownstone Productions. McG (Terminator Salvation), Adam Shankman (The Last Song) and Jennifer Gibgot (Hairspray) have also signed on to produce. The project seems set to follow in the vein of Disney's last live action rom-com Enchanted, which put a modern spin on the fairy tale genre.
Banks' casting seems spot-on for the project, as she both looks the part and has proven her comedic chops on 30 Rock and Scrubs. McG, who is usually known for his action fare, seems like an unlikely choice for the project and both Shankman and Gibgot have their names on some questionable work, like The Pacifier and Step Up 3D, so I would keep expectations low for the moment.
Tinkerbell may have started as Peter Pan's sidekick, but she has proven to be an unexpected merchandising juggernaut for Disney. I could be optimistic and attribute it to the fact that she's one of the few early Disney women with any characteristics outside of "nice", or pessimistic and say that it has more to do with the fact that she's sparkly, irritating and high maintenance, which tweens can relate to. Either way, Disney has a lot of incentive to make a Tinkerbell film, and will probably make it a high priority.
Source: Variety