Anna Faris to Star in Ellen Page's Directorial Debut, 'Miss Stevens'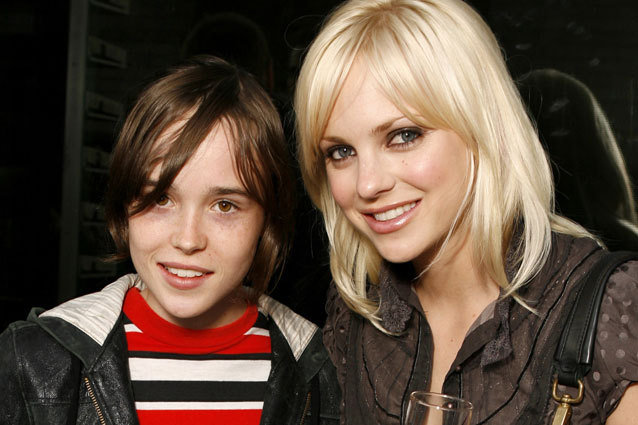 America's favorite pregnant teen (also known as Ellen Page), is making the jump from star to director in her debut as the latter on Miss Stevens. Man, kids these days can really overcome anything to be what they want to be! Jokes aside, Page was able to snag Anna Faris to take on the title role in the film written by Julia Hart.
RELATED: 'X-Men': Paquin, Page, and Ashmore Return for Latest Sequel
The film will tell the tale of Miss Stevens, a teacher with a disastrous personal life who discovers her own self-worth on a weekend trip to a state drama competition. We imagine that discovery will be found in the precocious jazz-hands of the high schoolers she's chaperoning, but we'll have to wait and see the truth of that once the film actually debuts.
The news comes on the heels of several other big career announcements for both ladies: Faris is set to star in the unstoppable Chuck Lorre's new pilot Mom for CBS, as well as several other projects (a sequel to Cloudy with a Chance of Meatballs and Give It A Year opposite Bridesmaids' Rose Byrne). Page herself is next starring in The East and Touchy Feely, and begins production on Freeheld and the highly-anticipated X-Men: Days of Future Past this spring.
RELATED: Finally! Anna Faris Coming to TV in New Chuck Lorre CBS Comedy 'Mom'
Do you think Page has what it takes to direct? Excited about Faris' inclusion in the project? Let us know in the comments!
Follow Alicia on Twitter: @alicialutes
---
You Might Also Like:

 Adam Brody, Leighton Meester Dating?

'Smash' Crashes in Ratings: What Went Wrong

'Walking Dead' Tops Deadliest Shows: Exclusive