Emma Watson Was the 'Voice in My Head', But Now It's Emily Blunt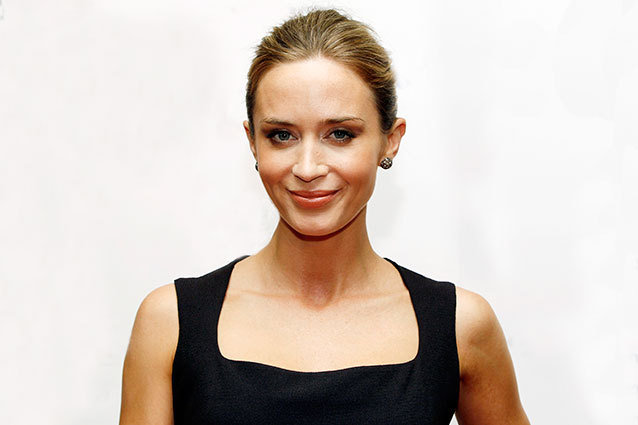 Don't be greedy, Harry Potter fans. You've had a best selling book series, a blockbuster film franchise, an allotted community in Universal Studios, and funky headgear. So if you're going to have to give up your seizure of Your Voice in My Head to the underdogs who've been devoted to The Devil Wears Prada, so be it. Internationally beloved Potter star Emma Watson was originally slated to headline the forthcoming drama from director David Yates (another Hogwarts alum), but has given way to a new lead actress: Emily Blunt.
RELATED: Emily Blunt Is Too Good to Keep Making Bad Movies
Your Voice in My Head's male lead Stanley Tucci told Digital Spy that Blunt would be taking over for Watson in the film for reasons yet unknown. The story, an adaptation of the memoir by Emma (yes, there seems to be a pattern) Forrest, will pit Blunt as the author whose struggles with depression and suicidal inclinations are abetted by a psychiatrist (Tucci) who has been diagnosed with cancer.
RELATED: 'The Bling Ring' Is Emma Watson's Toned Down 'Spring Breakers' — TRAILER 
While Watson has already showcased her talents the exemplary teenage drama The Perks of Being a Wallflower and has landed a role in Darren Aronofky's Noah, Blunt herself is a talented actress whose talents seem to have been wasted on lesser projects. Your Voice might be the first real example of what she can do — and Potter and Prada fans alike should be excited for it.
Follow Michael Arbeiter on Twitter @MichaelArbeiter
[Photo Credit: Jon Furniss Photography/Invision/AP]
---
From Our Partners:


Kim Kardashians Best Bikini Moments (PHOTOS)

Brooke Mueller Overdose? Rep Speaks About New Drama For Charlie Sheen's Ex