Emma Watson Responds to '50 Shades of Grey' Rumors with a Sassy Tweet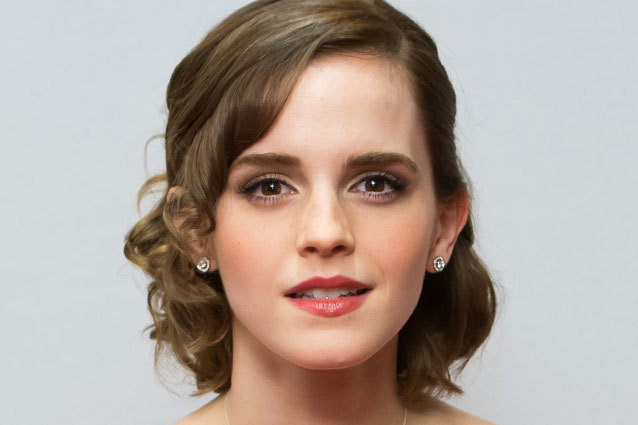 You know the old cliche: if a furtive sociopolitical hacktivism group says something, it must be true. That's why the world was so ready to get on board with infamous hacker team Anonymous' revelation that Emma Watson would be taking the lead role in Focus Feature's developing film adaptation of Fifty Shades of Grey. Alongside fellow so-called purveyors of social justice M3du5a, Anonymous broke into the archives of German film studio Constantin, publicizing the association of the 22-year-old Harry Potter vet's name with the Fifty Shades project, thus provoking widespread conversation about whether or not Watson would be right for the part. And although the former Hermoine has as vigilant a fan base as one can muster without resorting to mass extortion, there are plenty who don't think Watson would be a good fit for the Fifty Shades "heroine" Anastasia Steele… Watson included.
RELATED: Emma Watson's 'Fifty Shades' Casting the Subject of Anonymous' Latest Hacking Job
On Sunday, the actress tweeted the following message in response to the rumors:
Who here actually thinks I would do 50 Shades of Grey as a movie? Like really. For real. In real life.

— Emma Watson (@EmWatson) March 17, 2013
… followed by a succinct, resounding:
?

— Emma Watson (@EmWatson) March 17, 2013
RELATED: E.L. James' New Book Is a Blank Journal with Writing Tips (No, Really)
If you ask me, that's what really drove the point home. In conjunction with Fifty shades author E.L. James' affirmation that no actors have been cast yet, this news should provoke fans of the pop lit sensation to return to their buzzing imaginations to figure out who else might work for the part. To the folds of your brain, Shadesmiths. You've got some dream casting to do.
Follow Michael Arbeiter on Twitter @MichaelArbeiter
[Photo Credit: Ivan Gavan/Getty Images]
---
You Might Also Like:


Topanga's Revealing Lingerie Shoot: Hello '90s!


Stars Who Have Lost Roles For Being Too Hot (Celebuzz)